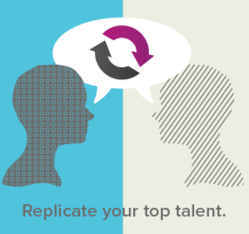 Seattle, WA (PRWEB) January 10, 2013
The Steve Trautman Co., specialists in skill development for today's workforce, has recently rolled out a three-step knowledge transfer solution for businesses. As workers begin to retire at record rates, businesses have an urgent need to get new workers up to speed as quickly as possible.
In 2011, the first wave of baby boomers turned 65 years old. Estimates state that through the year 2030, over 10,000 baby boomers will retire every day in this country. This means that every 24 hours, American businesses are losing thousands of employees who take with them years of experience and knowledge. If that knowledge isn't passed on, crucial aspects of a business's operation may be lost forever.
"Real risks of talent and knowledge loss lie ahead if organizations don't address their knowledge transfer issues," Sonja Gustafson, marketing manager says. "Productivity, competiveness, and a company's ability to deliver its promised product or service on time and on budget are at stake."
The Steve Trautman Co. solution involves three steps:
1. Using the Knowledge Silo Matrix, The Steve Trautman Co. identifies a company's weakness, outlines all available resources, and determines how those resources can be put to use.
2. The Steve Trautman Co. develops a Skill Development Plan using the information that resulted from the Knowledge Silo Matrix. This a custom, date-driven inventory and schedule of skills and knowledge that must be learned in a given role—and the resources available and test questions needed to confirm that the right knowledge has been transferred.
3. Knowledge Transfer Workshops bring mentors together with apprentices for training on how to transfer information efficiently. Apprentices are also advised on their roles as future mentors.
The Steve Trautman Co. helps business executives reduce risk by providing the simplest and most efficient solutions for moving tacit knowledge and skills between workers. With some 20 years of experience, The Steve Trautman Co. has worked with Fortune 500 companies and other businesses in areas ranging from technology to manufacturing and everything in between.
Steve Trautman began developing the concept of knowledge transfer in 1990, while working at Microsoft on Word 1.0. He worked with software engineers who had valuable information that he wanted transferred to others on the team, so he came up with the idea of "peer mentoring," which would provide high-level on-the-job training from one worker to another.
When Steve Trautman formed his own company, Microsoft was his first client. In the intervening years, the team at Steve Trautman Company has helped businesses retain knowledge and maintain efficiency through numerous staff changes. With the large turnover in the current American workforce, Steve Trautman believes it's more important than ever for businesses to encourage information sharing among employees.
The Steve Trautman Co. has case studies of work it has done for other clients on its website to give businesses an idea of how the company can help. To speak to The Steve Trautman Co., businesses can visit http://stevetrautman.com/contact/ and fill out the contact form or call 206.547.1775.