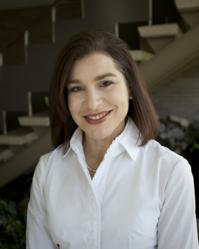 Monroeville, PA (PRWEB) January 10, 2013
RJ Lee Group, Inc. materials characterization laboratory and industrial forensics consulting firm is pleased to welcome Dr. Crystal Densmore to its Technical Consulting group. Dr. Densmore specializes in the areas of coatings, polymers, foams, and composites, and she has a decade of experience working on materials science projects related to national security and defense. At RJ Lee Group, Dr. Densmore will contribute new polymer and organic material expertise to help manage and provide scientific support for projects in areas such as materials characterization and failure analysis.
Additionally, Dr. Densmore's extensive experience in working on government projects will allow her to assist with the company's existing government contracts and to help advance the company's business development efforts in the government sector.
Prior to joining RJ Lee Group, Dr. Densmore was a Team Leader and First Line Manager at Los Alamos National Laboratory, where she led the Materials Design and Fabrication Team and was a subject matter expert for polymeric materials. Prior to holding that position, she served as a Research and Development Scientist, overseeing the development of programs in areas of national security interest such as chemical and biological warfare agent protection and detection. Dr. Densmore holds a Ph.D. in Macromolecular Science and Engineering and an M.S. in Macromolecular Science and Engineering from the University of Michigan and an undergraduate degree in Chemistry from the University of Missouri - Rolla.
About RJ Lee Group
RJ Lee Group is an industrial forensics laboratory that is recognized as a leader in providing innovative solutions to challenges in materials characterization, forensic engineering, and information management. For 30 years, RJ Lee Group has used scientific expertise, instrumentation and technology to offer support strategies and provide solutions to our customers.
When providing clients with failure analysis, the scientists at RJ Lee Group identify the root cause at all stages of a product life cycle and provide a remedial plan of action. Our unique industrial forensics approach is used to assure that every step in the process, from material selection to the final product, is being investigated. RJ Lee Group's experts undertake industrial forensic inquiry into failed components, products, or systems. The company's failure analysis specialties include metallurgical, electronic device, concrete, and specialty chemicals and coatings.
RJ Lee Group is a 300-person company with headquarters located in Monroeville, PA. For more information visit our website at http://www.rjlg.com.