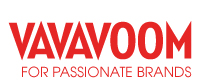 They have over forty options of recycled promotional products from pens, to bags, to USB flash drives.
New York, New York (PRWEB) January 10, 2013
In a recent study of Vavavoom, one of the leading multi-national Promotional Services Group in the Asia-pacific region, Business Review has found that this company stands apart from other promotional companies in the area because of their devotion to sustainable company practices. Many companies around the world, specifically in the East, are very behind in conscientiousness thinking when it comes to protecting the environment and their workers. As a result, the environment and countless voiceless employees are being abused every day. Vavavoom is one of only a handful of companies who are leading the Asian-pacific in environmental and socially conscious operations. With their ETHIX program and numerous lines of environmentally friendly promotional products, Vavavoom offers top-of-the-line service without damaging the world and people around it.
Business Review is most impressed with Vavavoom's commitment to fair labour practices and environmentally friendly principles, which guarantees their customers' piece of mind, knowing that all of the promotional products that they order from this company will be made according to the highest of standards. This allows their customers' reputations and businesses to not risk being compromised because of unsafe or unethical practices. With offices in Sydney and Melbourne, Australia and Shenzhen and Shanghai, China, Vavavoom ensures the strictest quality control and standards at every stage of production.
Vavavoom guarantees these high standards through their ETHIX program. This program makes sure that all of their suppliers have workplace norms, value human rights, and have minimum age and rights of the child. As well, the ETHIX program ensures detailed product testing, total transparency with manufacturing, compliance with external inspection agencies, along with eco-friendly and socially responsible products. This program is something that Vavavoom's clients can be proud of taking part in, and can even encourage them to increase their own environmental awareness.
However, Business Review has found that it is not just the ETHIX program where Vavavoom is making huge strides as a leader in socially responsible practices. They also offer numerous lines of environmentally friendly promotional products with a wider selection than any of their competitors; encouraging their clients to choose recyclable materials instead of non-recycled ones. They have over forty options of recycled promotional products from pens, to bags, to USB flash drives. Their eco-clothing line has organic hats, polos and t-shirts. They even have solar and energy saving categories as well.
Business Review was founded in 2006 to provide people with quality information and an objective perspective on a wide variety of businesses. Business Review believes that the greatest businesses should get the proper recognition and exposure. Therefore, they investigate a wide range of companies and businesses to locate the leaders in each field and share their results.