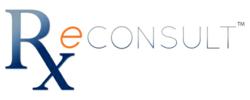 RxEconsult Affiliate Program is an excellent opportunity for primary or secondary income
Mount Olive, New Jersey (PRWEB) January 10, 2013
RxEconsult healthcare social network announces the official launch of its affiliate program. The affiliate program provides participants the opportunity to earn commissions on advertising sales. RxEconsult is a new and growing healthcare community where members increase their visibility by sharing healthcare knowledge through articles, videos, discussions, their profile page, and more. Articles published on RxEconsult are promoted through several channels, indexed by search engines, and are available to the entire internet audience. RxEconsult helps members to showcase their experience and expertise, grow their network, and find jobs and other opportunities. RxEconsult has over 1,000 registered users, receives several thousand visitors, and is poised for explosive growth.
RxEconsult offers several online advertising opportunities. Banner advertising appears on article pages, member home pages, member profile pages, job pages, discussion pages, member list pages and other inside pages. Most banner advertising positions are above the fold. Some pages may also have a footer. RxEconsult also offers E-spotlights. E-Spotlights are effective, paid promotional articles. Many individuals and businesses use E-Spotlights to promote their services, expertise or products. Each E-Spotlight is highlighted in blue in the RxEconsult article list page and is viewed by thousands of RxEconsult visitors. Advertising prices are published on the advertising page.
The RxEconsult Affiliate Program offers participants the opportunity to benefit from the growth of RxEconsult. As Independent Sales Consultants, participants will earn 20% commission when their referral buys an advertising package. Prior sales experience is not required, there is no cost to participate in the affiliate program, and there are no minimum sales targets. It is an excellent source of primary or secondary income. Students, retirees, teachers, non-working spouses, sales professionals, displaced workers, and anyone interested in flexible income opportunities can take advantage of this program. It is also an excellent opportunity for gaining sales experience. All that is needed is a computer, internet access, ability to identify and communicate with potential customers, work independently, and a desire to earn income. Early program participants can take advantage of this generous commission structure. Interested parties are encouraged to visit RxEconsult, learn about the healthcare social network, and request further information through the company website.
About RxEconsult Healthcare Network
RxEconsult (http://www.rxeconsult.com) is a unique professional healthcare network. Healthcare companies and professionals, and the businesses that support them use RxEconsult to network, share knowledge, promote their expertise and experience, and find healthcare jobs or other opportunities. RxEconsult is a fully functional web 2.0 platform where members share knowledge through articles, videos, discussions, and other content. They can invite contacts, interact and build their network. RxEconsult helps businesses and professionals in health related fields succeed.