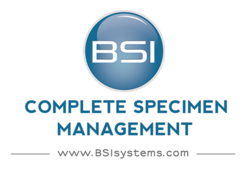 Calverton, Maryland (PRWEB) January 10, 2013
IMS Inc, a Maryland based small business, is pleased to announce the release of BSI version 8.6, featuring a new Review Module to increase Quality Assurance (QA) and Quality Control (QC) capabilities for the sample tracking system.
The Review Module allows a QA manager to review data entered into the system, and then add, track, and resolve discrepancies thereby ensuring biorepository compliance with corporate procedures. This augments the existing BSI QA/QC controls such as three levels of data validation, discrepancy tracking, and a complete audit trail for all data in the system.
In addition to the Review Module, version 8.6 includes over 95 updates to the system including user interface improvements, additional usability functionality, and increased support for time zones in the Incoming Shipments module. IMS is also updating the BSI Web searchable interface to display all upcoming and recent Requests For Enhancements (RFEs).
Created in 1998, BSI provides support for biobank tracking all aspects of the specimen life cycle including subjects, consent, specimen acquisition, specimen storage, specimen request processing, and test results data collection in a secure, validated system. Please visit http://www.BSIsystems.com for more information.
About IMS
BSI is a product of Information Management Services (IMS), a company with 40 years of experience in delivering biomedical software and analysis support. IMS is a proud corporate sponsor of ISBER and a Corporate Member of ESBB.