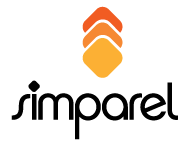 The core objective of this ERP project was to select a single solution that had the depth and functionality to support all our key business processes.
New York, NY (PRWEB) January 15, 2013
Simparel, Inc. (http://www.simparel.com) announces that home fashions innovator MindsInSync (http://www.mindsinsync.com) has selected Simparel®, the Unified Global ERP Solution for fashion-related businesses to support the management of all key business processes of their global operations. The primary objective in the selection process at MindsInSync was to find a software solution that would complement the creative dynamics of the company, and the MindsInSync executive team selected the Simparel solution as the best fit for both current and future plans of the organization. Simparel will be implemented at the company's locations in New York, London and Asia.
"The core objective of this ERP project was to select a single solution that had the depth and functionality to support all our key business processes," explained Chief Operating Officer, Paul Cuthbertson. "Our current situation consists of a variety of 'best of breed' solutions that makes managing data and overall communication difficult. We needed a single solution that could bridge the gap, and Simparel is the solution."
As a global company, having all business processes on one platform is important. Collaboration is made easy since all aspects of the business (design, production, operations, finance, etc) throughout the globe will have a real-time view into the progress of a product from start to finish. MindsInSync expects to experience increased efficiency and accuracy in the production and order fulfillment of their products, as well as more effective and more timely communication throughout the company.
"We were looking for an 'out of the box solution' that could handle our requirements with little or no customization, which is why we chose Simparel," added Cuthbertson. "As a fashion specific solution, Simparel has the functionality we need built-in. By default, the solution can handle the nuances specific to our industry, unlike many of the generic ERP solutions."
"We are pleased with the opportunity to provide MindsInSync with a solution that mirrors their culture, one of being in their words "Innovative. Interactive. Intelligent. Inspired. Instinctual. Informed. Invigorating. Interesting. Incredible. Inventive.", noted Simparel CEO, Ron Grilli. "We are confident that Simparel will provide the visibility and functionality MindsInSync was seeking when they began this ERP selection process."
About MindsInSync
MindsInSync was founded in 2005 with three minds that shared a drive to reinvent consumer products. Today, the company employs over 200 people spread across the globe and united in spotting holes in the marketplace and filling them with innovative solutions. MindsInSync's unique collaborative process involving consumers and retailers has resulted in a wide array of trail-blazing products utilizing proprietary technologies. Currently, the main products include bath mats, area rugs, pillow covers, towels and kids toys to be used in the bath, marketed under the Aquatopia, Microdry, and Buddy & Friends brands to customers such as Bed Bath Bed & Beyond, Wal-Mart, Target and Amazon and to leading retailers worldwide. With offices in New York, China, Hong Kong, and the UK, the company's business plan includes expansion into new product lines, new markets and to additional countries.
For more information about MindsInSync, go to http://www.mindsinsync.com.
About Simparel, Inc.
Simparel, Inc. ® has developed a Unified Global ERP Solution that is designed to grow apparel, footwear and accessories businesses. The Unified Global ERP Solution is faster to deploy and extend, delivering a magnitude of scalability and performance over any other solution. True end-to-end functionality lets customers focus on products and sales by making business decisions easier, improving product delivery, and facilitating cost and inventory management. Providing global enterprise visibility and collaboration throughout Product Lifecycle Management (PLM), Supply Chain Management, Order-to-Cash, EDI, Logistics and Distribution processes (warehouse management systems), this unified model approach ensures compliant and on-time delivery.
For more information about Simparel, go to http://www.simparel.com.