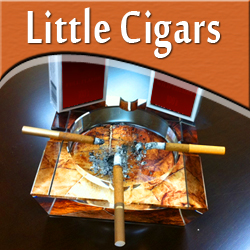 We believe strongly in making a difference in the community we're a part of
Miami, Fla. (PRWEB) January 13, 2013
Cigar super-site TrueTobacco.com will be donating the proceeds of all sales of Action Little cigars made on January 13th to the nonprofit Food for the Hungry. This is the latest in a series one-day specials in which TrueTobacco shows its gratitude to the organizations that have made a difference to Americans and to the world.
"We believe strongly in making a difference in the community we're a part of," says TrueTobacco general manager Nick Gordon. "When you're an e-commerce website, of course, you're a member of two communities: the community in which you maintain a geographical presence and the larger community you sell to. TrueTobacco sells to customers throughout the nation, and we're beginning to develop an international customer base as well. That's why so many of the nonprofits we support have a national or global footprint."
The United States has a reputation as the land of plenty. In 2010, however, one out of every seven Americans was "food insecure" on a regular basis. That's 14.5 percent of all American households, the largest percentage ever reported.
The U.S. Department of Agriculture substituted the term food insecure for hunger in 2006. Food insecure is a broader definition that reflects the fact that a household's eating habits have been disrupted because members of that household lack the resources to buy food.
There are a number of federal food and nutrition programs in place to help food insecure Americans obtain nutritionally adequate diets. Increasingly, though, American families also depend upon a network of nonprofits to help feed themselves and feed their children.
Food scarcity is an even bigger problem in many countries outside the United States. Food For the Hungry estimates that 1.4 billion people around the globe are living with hunger on a daily basis.
Through contacts within the communities they work in, nonprofits like Food For the Hungry can stretch the donations they receive. A donation as small as $50 can often provide 400 meals. With your help, TrueTobacco hopes to provide a sizable donation that will feed many hungry families.
Not only do you get the highest quality stogies, cigarellos and other cigar-related products when you order from TrueTobacco.com, you also get to support your favorite charities.
For more information about how you can show your support for Food For the Hungry by buying Action Little cigars online, or for additional information about TrueTobacco's Days of Service campaigns, log on to http://www.truetobacco.com.
About TrueTobacco.com: Miami, Florida-based TrueTobacco.com is one of the nation's leading providers of online tobacco products. TrueTobacco.com features over 150 brands of premium cigars and related products. In addition to its enhanced product line, TrueTobacco.com distinguishes itself from competitors through superior customer service offerings that include free shipping on all orders over $199.
About Food For the Hungry: Since 1971, Food For the Hungry has been providing food, shelter and clothing to communities in need around the globe. Food For the Hungry helps the poor in two ways: by responding when natural disasters hit that threaten to overwhelm fragile local economies, and by providing ongoing education that transforms communities by providing the skills they need to end the cycle of poverty.
About Action Little cigars: Action Little's tobacco papers help them stand out from other mini-cigars and cigarellos. This unique covering makes for a smoke that doesn't irritate the throat with harsh chemicals, but instead feels natural and soothing. The cigars measure 3 7/8 by 20 and come in both mild-bodied and full-bodied blends.