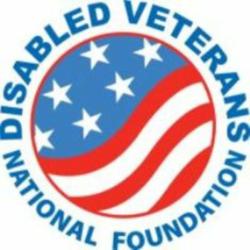 Washington, DC (PRWEB) January 10, 2013
The Disabled Veterans National Foundation (http://www.dvnf.org), a non-profit veterans service organization that focuses on helping men and women who serve and return home wounded or sick after defending our safety and our freedom, is expressing its thanks to the patients of Walter Reed National Military Medical center after its recent December visit. Members of the foundation's board of directors cited the value of the military hospital as nothing short of outstanding.
DVNF board members Mike McNaughton and Lynda Waldroop attended the hospital to visit with the recovering service members and tour the facility. DVNF gave two hundred Visa gift cards of $100 each to the troops at the hospital as a way to thank them for their sacrifice to our nation, and to spread holiday cheer to these individuals and their families during this change in their lives.
DVNF also visited the Ride 2 Recovery program located on the hospital campus. Ride 2 Recovery is a program partnered with the Department of Veterans Affairs that uses cycling as a means of mental and physical rehabilitation for veterans recovering from trauma incurred in battle. McNaughton is an active supporter and participant with Ride 2 Recovery. Gift cards were also given to the veterans involve in this program.
"I wanted to say thank you for this gift card," said one veteran at Ride 2 Recovery. "I will be using it to buy more biking things! Thank you for your support of our wounded warriors."
Lynda Waldroop, a board member of DVNF, said this is something the organization looks forward to doing every year. "It is always an eye-opening experience at Walter Reed" Waldroop said. "It is extremely humbling to see these men and women who are recovering from their wounds. To see the magnitude of what they have sacrificed, we just cannot thank them enough for what they have done."
About Disabled Veterans National Foundation: The Disabled Veterans National Foundation exists to change the lives of men and women who came home wounded or sick after defending our safety and our freedom. A nonprofit 501c3, DVNF was founded in the fall of 2007 by six women veterans to expand their scope of work within the veteran's community.