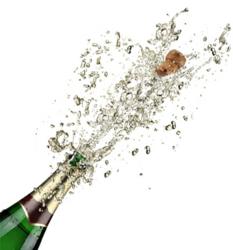 We have some very exciting plans for 2013 and we look forward to continuing to provide the best possible value for our customers.
Toronto, Ontario (PRWEB) January 10, 2013
2012 has been an eventful year for IXACT Contact. The real estate CRM company shattered several sales records and undertook a number of exciting initiatives.
In 2012, IXACT Contact released its monthly e-Newsletter feature. Every month, subscribers get a professionally designed and written monthly e-Newsletter that gets sent out automatically on their behalf. In addition, IXACT Contact added more real estate marketing templates to its CRM in the form of Just Listed and Just Sold e-Cards and e-Flyers.
Feature-wise, IXACT Contact also released powerful transaction management capabilities. Not only can REALTORS® manage all of their transactions in the system, they can now manage their contracts, showings, and third parties related to a deal such as attorneys and mortgage brokers.
Another reason 2012 was so notable; it was the year the real estate CRM firm launched it's now very popular Rookie REALTOR® Program™.
Agents who've received their real estate license within the last year get their first six months of IXACT Contact for free. This gives new agents the opportunity to make their first commission cheque or two before having to pay another expense. Six months free is unheard of in the industry and IXACT Contact is the only company that offers this special promotion to new Realtors.
IXACT Contact's strategic partnerships have also been a key success factor in 2012. The firm partnered with top real estate virtual assistant (VA) companies such as RealSupport and REVStaffing. In addition, IXACT Contact integrated with a leading transaction management software company, TrackMyFile, to offer a seamless solution for real estate CRM and transaction management.
"It says a lot when top real estate VA firms want to partner with your company and endorse your real estate CRM," said Rich Gaasenbeek, Vice President, Sales and Marketing, IXACT Contact. "Of all people, real estate virtual assistants probably know CRMs the best. They've worked with them on behalf of their clients for years and simply know what works and what doesn't."
The company also enjoyed growing support from leading real estate training and coaching organizations including Hobbs/Herder Advertising, Richard Robbins International, Gary David Hall, Leaders Edge Training, and Jennifer Allan-Hagedorn.
Another event that shone a big light on IXACT Contact in 2012 was its coverage in REALTOR® Magazine. In July of 2012, the well-known magazine featured the real estate CRM and selected it to be a part of its coveted "Cool Tools" column. REALTOR® Magazine is known to be selective with who it features in its magazine so the fact that IXACT Contact was in the "Cool Tools" segment carried a lot of weight. "We were thrilled to have such a highly regarded industry publication do a write-up on our product and speak so highly of it," said Gaasenbeek.
IXACT Contact expects that 2013 will bring new opportunities and even greater success. The company expects to roll out its TEAMS module at the end of Q1, while its new Corporate Program makes it possible to deliver a branded and customized version of the system to real estate companies looking to standardize on a single CRM.
"We have some very exciting plans for 2013 and we look forward to continuing to provide the best possible value for our customers," commented Gaasenbeek.
IXACT Contact® is an easy-to-use web-based real estate CRM that helps REALTORS® build lasting relationships with past clients, hot prospects and important referral sources. IXACT Contact makes it easy to maintain full contact profiles and to stay in touch with clients in a way that's personalized, relevant and timely. With IXACT Contact, real estate agents can convert more leads into listings and attract more referrals and repeat business. Real estate sales and real estate prospecting become easy. Real estate marketing is also a snap with IXACT Contact's personalized mass email, drip marketing, real estate newsletter, and Email Campaign Reporting features. The Active Business side of the system helps REALTORS® keep control of transactions by managing all the to-do's associated with listings and buyers. Sign up for a free five week trial today at http://www.ixactcontact.com.