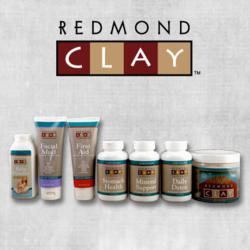 We are excited about adding Redmond products to our online store
Bakersfield, California (PRWEB) January 10, 2013
SpiritDetox.com (http://www.SpiritDetox.com) an online retailer specializing in clay-based beauty products and natural treatments for common health complaints, announces the addition of products from Redmond Clay (http://www.redmondclay.com) to their online store. Through this new agreement, SpiritDetox.com will be selling toothpastes and baby powders created by Redmond Clay. This is in addition to the company's existing line of beauty, health and wellness products, all of which contain healing clay.
Albert Milligan of Spirit Detox felt the company was a good fit for his customers. "Our customers trust us to provide them with high quality clay based products as an alternative to the products they use daily that contain toxins. We felt that Redmond Clay's products meet the standards of quality that our customers have come to expect when they shop at Spirit Detox."
The new products use healing Redmond Clay, which is a natural bentonite clay. This clay has been used for centuries as a powerful healer. It naturally draws toxins out of the skin and away from the body, while providing rich minerals to nourish the body on a cellular level.
SpiritDetox.com will be selling Redmond Clay's toothpaste as an alternative to traditional toothpastes. The toothpaste naturally removes toxins, which can cause tooth decay and bad breath, without toxic chemicals. In addition, SpiritDetox.com will add Redmond Clay baby powder to their existing line of products. This product provides healing properties to the tender skin of babies, without the harsh dryness associated with traditional baby powder.
"We are excited about these new additions to our store," said Mr. Milligan, "because they provide yet another way our customers can add clay to their daily lives."
About SpiritDetox.com
SpiritDetox.com specializes in clay-based products for health and wellness. Their online store sells detoxing products, beauty treatments and personal hygiene products in a convenient online environment. Visit http://www.spiritdetox.com to learn more about healing clay.