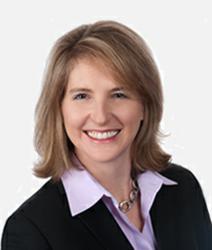 LeighAnn is a strong leader with an impressive track record of client service
Atlanta, GA (PRWEB) January 15, 2013
Effective January 1, 2013, LeighAnn Costley, CPA, has been appointed to lead the Tax Department of CPA and Advisory firm Frazier & Deeter. Costley has over 18 years of public accounting experience providing tax planning and compliance for family and multiple generation entities and trusts, individuals, and closely held businesses. She will be leading the tax team across Frazier& Deeter's practices in Atlanta, Nashville and Alpharetta, GA.
"LeighAnn is a strong leader with an impressive track record of client service," said Seth McDaniel, Managing Partner of Frazier & Deeter. "Bringing in leaders of LeighAnn's caliber to our offices across the region helps us sustain our service excellence as we grow."
"This is an exciting opportunity to help mold the future of Frazier & Deeter and to build our tax practice across our offices in Georgia and Tennessee," said Costley. "I am especially excited to use my past experience to expand the firm's services to high net worth individuals."
Costley joined Frazier & Deeter in 2012 and primarily specializes in providing tax planning to large family offices and high net worth individuals. Prior to joining Frazier & Deeter as a partner in the tax practice, Costley was a Principal with UHY Advisors and a Director with Deloitte. During her fifteen years at Deloitte, she also served a broad range of publicly traded and privately-held companies within the manufacturing, real estate, construction, technology and professional services industries. Costley also provides leadership to Frazier & Deeter's Women's Initiative, acting as a board member to the Inspiring Women program Frazier & Deeter co-founded with the Atlanta Dream WNBA team.
Costley was recently named the 2012 Philanthropic Leader of Tomorrow and is a member of the 2013 class of Leadership Atlanta. Her community involvement includes serving on the governing board of Young Audiences at the Woodruff Arts Center, the Sports Network Corporate Board of Children's Healthcare of Atlanta and the Advisory Board of Kate's Club. Costley was named one of Atlanta's "40 under 40 leaders" in 2009 and was honored with the "Guiding Star" award by the Executive Women of Goizueta at Emory University in 2010.
Costley holds a Masters of Taxation from Walsh College and a Bachelor of Arts in Political Science from the University of Michigan.
About Frazier & Deeter
Frazier & Deeter is a nationally recognized CPA and Advisory firm headquartered in Atlanta, Georgia. The firm provides tailored services across a wide range of tax, audit, accounting and advisory needs. Frazier & Deeter is one of the 100 largest firms in the country and has been named the #1 Accounting Firm to Work For in the U.S. by Accounting Today magazine and a "Best of the Best" CPA firm in the U.S. by Inside Public Accounting.
###