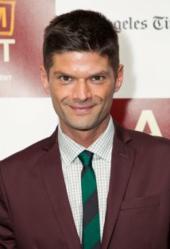 Sun Valley, ID (PRWEB) January 09, 2013
The 2nd annual Sun Valley Film Festival, March 14-17, 2013 is actively seeking submissions for its new Hot Shot film category dedicated to filmmakers under age 18, as well as submissions from aspiring screenwriters to participate in the Festival's new Screenwriter's Lab.
--Sun Valley Film Festival Hot Shot Award--
"We wanted to support and encourage young filmmakers on their journey into this business, so we added the new Hot Shot film award category this year to recognize their efforts," said Ted Grennan, executive director of the Sun Valley Film Festival. Films of any type, feature, documentary, or short are welcome and can be submitted online through WithoutABox at http://www.sunvalleyfilmfestival.org. The deadline for all film submissions is January 18.
--Sun Valley Screenwriter's Lab--
The Sun Valley Film Festival kicks off on March 14th with Spirit Award Nominee Will McCormack hosting the first ever Sun Valley Screenwriter's Lab, an exciting, interactive new feature event of the Festival. The Lab will be accepting original screenplays and television pilots from aspiring screenwriters and the three Sun Valley Screenwriter's Lab finalists will be awarded lodging and passes to the Film Festival. The winner will witness their work come alive during a table read of local and professional actors. Participants of the Lab will hear McCormack speak candidly about the ascent of his own career as a writer/actor, field questions of the trade and discuss how he took matters upon himself to finally produce the break-out smash hit, Celeste & Jesse Forever. The Lab will run from 1-4pm in the Sun Valley Resort Opera House. Tickets to attend are $25, and include a spirited Wyoming Whiskey reception at the end of the Lab. Submissions can be made online at http://www.sunvalleyfilmfestival.org; submission cost is $20 and deadline is February 15. Winner will be notified by Feb 28. The Screenwriters Lab is also open those who do not wish to make a screenplay submission but would simply like to learn more about the craft.
--About the Sun Valley Film Festival "Where Vision Comes Into Focus"--
The Sun Valley Film Festival takes place March 14-17, 2013 bringing a fresh focus to Sun Valley's storied Hollywood heritage. The Festival will feature a special curated slate of over 60 cutting-edge films and TV premieres, fabulous parties, engaging coffee talks with industry insiders, après ski gatherings, a Screenwriters Lab, a spectacular closing awards ceremony and more. Title sponsors include Zions Bank, Alaska Airlines, and Nat Geo WILD. For details and tickets: http://www.sunvalleyfilmfestival.org
Contact:
Carol Waller, CW Communications, 208 720 3965, kc.waller(at)cox(dot)net
Candice Pate, Festival Director, 208 928 7818, info(at)sunvalleyfilmfestival(dot)org