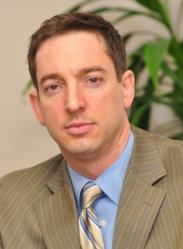 Portland, OR (PRWEB) January 09, 2013
The Law Office of Josh Lamborn, PC filed a wrongful death lawsuit today in Multnomah County Circuit Court on behalf of Jeffrey Thorpe, the husband of Willow Thorpe who was killed on November 25, 2011 when a semi-truck veered into her lane and hit her Chevy Blazer head on (Multnomah County Circuit Court Case #1301-00323). The lawsuit alleges the driver of a Food Express, Inc. semi-truck ran a red light on NE Columbia Boulevard and NE 47th Avenue in Portland, Oregon, on November 25, 2011, swerved into the oncoming traffic lane to avoid another vehicle lawfully in the intersection, overturned and collided with 26-year-old Willow Thorpe's vehicle, killing her instantly. The lawsuit goes on to claim that the negligent driver of the semi-truck, Ibrahim Halilovic, was speeding at the time of the accident, traveling in excess of the posted 40 mile per hour limit. The lawsuit claims over $2 million in economic loss to the estate and $1 million for loss of companionship, support and services. The lawsuit indicates that it may be amended in the future to allege punitive damages against the defendants.
Court records show Halilovic pleaded guilty to Failure to Obey a Traffic Control Device seven months after the accident, on July 9, 2012. The court dismissed citations alleging Driving While Suspended and Careless Driving against Halilovic as part of the plea. The lawsuit indicates the trucking company, Food Express, Inc., is a foreign corporation based in California.
According to probate court documents related to the wrongful death lawsuit, Willow Thorpe was 26 years old at the time of her death. The probate court appointed Jeffrey Thorpe as the personal representative of Willow's estate for the purpose of litigating the wrongful death lawsuit.
About The Law Office of Josh Lamborn, P.C.
Portland, Oregon personal injury lawyer Josh Lamborn specializes in representing people seriously injured in traffic accidents, victims of sexual abuse, crime victims and families coping with the death of a loved one due to the negligence of another. Lamborn's law firm has recovered millions of dollars for clients in complex and challenging death and injury cases involving traffic collisions, sexual abuse and misconduct, bus accidents, motorcycle and bicycle accidents, wrongful death and many other personal injury claims. The Law Office of Josh Lamborn, P.C. is located in downtown Portland, Oregon on SW 2nd Avenue and SW Yamhill Street.