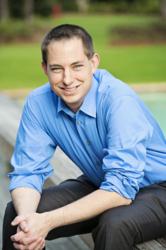 School choice has emerged as a focal point in the national conversation.
Nashville, TN (PRWEB) January 14, 2013
The Core of Education has just released Dr. Rod Berger's interview with Andrew Campanella, President of National School Choice Week. A dedicated advocate for school choice, Campanella is recognized as one of education reform's leading strategists.
"School choice has emerged as a focal point in the national conversation," says Core of Education podcast host, Rod Berger, PsyD. "All major commentaries agree on the common objective. It's the path we ultimately choose to get there which is inspiring the debate." Dr. Berger's podcast series interviews education thought-leaders to focus the nation's attention on vital issues.
Campanella discusses the diverse school choice movement and suggests ways parents and educators can get involved. Through National School Choice Week, Campanella, with the support of many other advocates, hopes to spread awareness of the movement and the benefits that can come from this change in education.
National School Choice Week is January 27-February 2nd. Over 3,500 events in 50 states, including a 14 day whistle stop tour that will travel from California to New York, are scheduled.
Andrew Campanella is a recognized author, commentator, pubic speaker and leading education reform strategist. Campanella currently serves as CEO of Campanella Media and public Affairs, a strategy firm focusing solely on education reform. Prior to his work with school choice, Campanella acted as Senior Director of Teacher Recruitment and Communications for the American Board for Certification of Teacher Excellence, where he was able to recruit more than 3,500 quality educators to teach in the nation's public school system.
About the Core of Education
The Core of Education is an op-ed blog and podcast interview series hosted by Rod Berger, PsyD, and underwritten by RANDA Solutions. The Core focuses on vital issues to educators and policy-makers, as Dr. Berger interviews key education thought-leaders from across the nation and around the world.
# # #