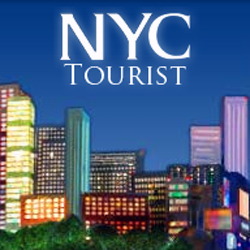 New York, New York (PRWEB) January 10, 2013
Valentines Day is coming up, and it's time to plan a romantic getaway for this special occasion. New York City is one of the most romantic destinations in the world, and from a horse drawn carriage through Central Park to a romantic dinner at a fine dining restaurant, there are plenty of things to do on Valentines Day in NYC. The question is, what is the most romantic hotel in New York City? Every couple is a little different, whether it's the first year celebrating together, or the 50th, choose from the most romantic hotels in NYC to make this year special.
Best Romantic Hotel Near Attractions
The Crowne Plaza Hotel is made up of elegant and luxurious suites, many of which have a view of Times Square, the Hudson River or city skyscrapers. This Valentines Day, enjoy room service in bed with your sweetie, a meal at one of the two on-site dining locations, or dine out for a romantic meal at one of the upscale restaurants nearby. The staff at this Times Square hotel is known for their friendly and helpful service, and makes every guest feel welcome to the Big Apple. They can easily direct first timers to all of the must-see attractions, and help the regulars find something new and exciting to check out. It's just a matter of steps between the room and Times Square to get out there and discover all this city has to offer. The hotel is also well situated near all of the Broadway shows, so no romantic evening goes without entertainment.
Best Romantic Hotel on a Budget
The Wolcott Hotel is a quaint boutique hotel with a lot of history. The convenient location makes it easy for travelers on a budget to stay near some of all the things they'll want to do in NYC while they're here, and the affordable rates make it possible to splurge a little on the romantic dinners and outings. Located in Murray Hill, just three blocks away from the Empire State Building and a few steps further to Rockefeller Center.
Best Romantic Hotel for The Modern Traveler
Located only three blocks from Central Park, Museum of Modern Art, and only a mile from the Rockefeller Center, The Chambers Hotel is a treat to travelers young or old. The luxurious decor and atmosphere at the Chambers Hotel are sophisticated without being stuffy, making travelers feel comfortable from the moment they walk in. Have a romantic evening, dining at Ma Peche, the hotel's Asian and French fusion restaurant, or arrange for an in-room yoga class.
Most Romantic Hotel View
The Strand Hotel is a newer boutique hotel in New York City convenient to Times Square, Bryant Park and the Fashion District. While the view of the Empire State Building and Midtown skyline from many of the rooms is fantastic, the view from the rooftop bar, Top of the Strand, is even better. New York Magazine named this the best Year Round Rooftop Bar, and it's hard to argue with the truth in that statement. Located on the 21st floor, this intimate cocktail lounge is a romantic destination for guests of the hotel, NYC tourists and even many of the locals. The Strand's banquet venues and rooftop lounge also make for an ideal NYC wedding venue if Valentine's Day 2013 induces any wedding bells.
Romantic Hotel for the Valentine Shopper
What's a Valentines Day without gifts? Every girl deserves to be treated to high quality shopping in NYC, and the InterContinental Barclay sets up the perfect trip to accomplish that. This 4-star hotel is located in Midtown Manhattan, near world-famous high-end boutique shops on Fifth Avenue and Madison Avenue. After a day of shopping, wine and dine her at one of the nearby restaurants, go ice skating at Rockefeller Center or see a Broadway show. The hotel is located near the UN building, and guests will be in good company along with all of the Diplomats and Ambassadors who frequent the InterContinental Barclay.
While many hotels are centrally located near many of the same attractions, every New York City hotel has something different to offer all the different travelers the city attracts. There are so many romantic things to do in NYC on Valentines Day, or any other day of the year, so find the perfect hotel to make this a sentimental stay never to be forgotten.
About NYCTourist.com:
NYCTourist.com is an authority on traveling to New York City. NYCTourist.com is a one-stop destination when planning a NYC vacation. Find the best information, deals, reviews and tickets for hotels, attractions, Broadway shows and events in New York City.