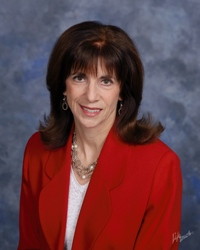 Employers need a flexible, cost-effective way to remain productive in the face of these challenges, and contract staffing provides that.
Canton, Ohio (PRWEB) January 10, 2013
All roads lead to contract staffing in 2013, according to Top Echelon® Contracting's list of "5 Recruiting Predictions for 2013," published on its Contract Staffing Blog earlier this week.
Written by TEC President Debbie Fledderjohann, the list was based on research done by the TEC staff and information the company gleaned from recruiters the company has worked with over the past year. In general, Fledderjohann predicts that certain economic factors, including continued indecision in Washington and the Patient Protection and Affordable Care Act (PPACA)'s looming mandates, will have a huge impact on hiring and push contract staffing's continued growth. In fact, Fledderjohann concurs with the Bureau of Labor Statistics' prediction that 2013 will be a record-breaking year for contract staffing.
"We've actually heard companies say they won't hire directly because they need to stay under 50 employees so they don't have to comply with the PPACA," Fledderjohann said. "There are many other economic factors causing uncertainty and making employers reluctant to commit to direct hires. Employers need a flexible, cost-effective way to remain productive in the face of these challenges, and contract staffing provides that."
But its not just companies turning to contract staffing. Fledderjohann predicts that more and more workers will be turning to contract staffing to help them achieve work-life balance.
"Many workers also feel that contract work is more secure because they can depend on their own skills to find them work rather than putting their financial livelihoods in the hands of one company," Fledderjohann said.
As President of TEC, Fledderjohann has 19 years of experience in the contract staffing industry, helping direct hire recruiters add contract staffing to their business models. In addition to working a desk, she has been training recruiters since 1993 on contract staffing alternatives at conferences across the United States, including presentations at the National Association of Personnel Services (NAPS) and California Staffing Professionals (CSP).
Top Echelon Contracting is a contract staffing back-office service dedicated to helping recruiters offer contract staffing to their clients and candidates. As a contract staffing service provider since 1992, TEC becomes the Employer of Record for the contractors, handling all of the employee paperwork, legal contracts, timesheet collection, payroll processing and funding, tax withholding, benefits, Workers' Compensation, invoicing, collection of accounts receivables, background checks, etc. TEC does business in 49 states and specializes in technical, professional, and healthcare contract placements.
# # #