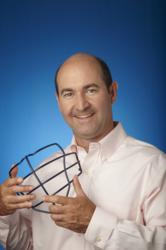 Stonington, CT (PRWEB) January 10, 2013
Fairfield University's Division I Men's Lacrosse team will find new helmets awaiting its players, courtesy of 1986 Fairfield graduate Edward Planeta Jr., vice president of Acme Wire Products Co. Inc.
Though Planeta has never played lacrosse, he is familiar with the sport since his company manufactures precision wire components, including safety equipment and face masks for lacrosse, football and other sports.
"Acme Wire Products is proud to be the primary face mask provider to the largest lacrosse helmet manufacturer on the market," Planeta said, "and I wanted to recognize the Fairfield University Lacrosse team through this donation."
Helmets are one of the most necessary, yet costliest pieces of equipment. Planeta said the value of the donation exceeded $10,000; the helmets will become property of the school.
Since 1998, the precision wire components fabricator has donated over 200 helmets to Connecticut & Rhode Island high school lacrosse and football teams. In total, the Connecticut-based company has manufactured more than 1.5 million face masks.
Acme Wire Products also manufactures engineered wire products for a variety of other specialty applications, including hospital equipment, food processing machinery, telecommunication equipment and material handling systems and customized guarding using steel and stainless steel wire and sheet metal.
Founded in 1970, Acme Wire Products is now in its 2nd generation of family ownership and management, run by the sibling team of Mary Planeta Fitzgerald, Edward Planeta Jr. and Michael Planeta. The company has occupied a 75,000-square-foot facility in Mystic, CT, since 1979.