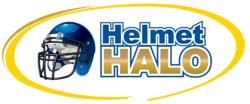 Norwalk, CT (PRWEB) January 10, 2013
Norwalk, CT - January 10, 2013: Helmet HALO Technologies, a leading innovator of specialized educational electronics for contact sports based in Norwalk, Connecticut, is pleased to announce their new HITRight sensor technology, an on-field, in-helmet teaching aid that helps train young football players to use proper "heads up" placement, resulting in greater player awareness of form when tackling and blocking. The HITRight sensor is the first and only technology that directly interacts with the athlete, providing an audible alert to the player when their head is lowered into a dangerous downward position where serious head and neck injuries can occur.
A recent report noted that the number of brain injuries with long-lasting damage in 2011 was the highest in high school and youth football in more than 25 years. Proper tackling and blocking techniques have always been important in football but today these techniques are paramount to the short and long term picture for reducing head and neck injuries in football. Recent technology innovations for football concussions have involved measurement of impact and diagnosis, providing post impact data for parents, coaches, medical staff and researchers.
However, the HITRight on-field teaching aid provides a fresh, new approach to the problem by providing a tool that interacts directly with the ball player on the field, providing actionable, real-time feedback that will keep an athlete cognizant of head positioning while tackling and blocking. The HITRight sensor goes directly into a player's helmet and provides an audible alert to the athlete when they are not in proper 'heads up' form.
"Minimizing the number of concussions and spinal injuries incurred on the youth football field begins with coaching and reinforcement of correct tackling and blocking technique," said Jerome Tomlin, President of Helmet HALO Technologies. "Proper coaching in conjunction with the HITRight on-field teaching aid will produce a more form-focused generation of player, ultimately leading to a reduction in the number of head and spinal injuries experienced in football."
Mr. Tomlin went on to say, "Football coaches and parents constantly instruct players to keep their 'Heads Up', but it is not practical to believe that a coach can see each unsafe head down instance occurring on the field. The HITRight technology can be that personal and continual on-field coach for each player, whether it is running drills, playing a scrimmage or a game."
The Helmet HALO HITRight teaching aid will be available for purchase online in the coming weeks for $48.
About Helmet HALO Technologies
Helmet HALO Technologies, based in Norwalk, CT, is a manufacturer of innovative, specialized electronics for sports education and player safety. The Group was founded by Jerome Tomlin in 2012. To learn more about the group, please visit http://www.helmethalotechnologies.com.
Contact: Darren Ward (201)-360-7126 or dward (at) helmethalotechnologies (dot) com