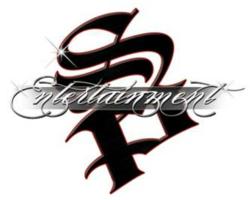 "This is a milestone in popular music history...bringing back the original generation of powerful Hip-Hop music with a new second generation approach" -- Big A
Newport Beach, CA (PRWEB) January 13, 2013
Hip-hop recording artist Lil Eazy-E and fellow rapper Curtis Young, sons of legendary Gangsta Rap icons Eazy-E and Dr. Dre, have begun recording "DNA: The 2nd Generation," Damian Kutzner, CEO of Serious Pimp Records, announced today.
"This is a milestone in popular music history. It's the first time we will see Lil Eazy-E working with Curtis Young, bringing back the original generation of powerful Hip-Hop music with a new second generation approach," said Big A, Vice President of Artists and Recordings for Serious Pimp Records.
"DNA: The 2nd Generation" is being recorded at Serious Pimp Records' studios, the legendary studio owned by Snoop Dogg and the venue for many of his and other Hip-Hop artists' most popular recordings. The new recordings are planned for release in early Spring. Dates for a tour and other events will be announced within the next several weeks. Serious Pimp Records, a unit of SMI Entertainment, was recently launched to support both young and established artists with innovative marketing, digital distribution, personal management and tour support.
"With the growth of robotic digital light shows and button-pushing DJs, artists have lost their individuality and distinctiveness. Our goal is to help restore showmanship and personality through each of our artists" said Kutzner. "We are bringing back live performance by bringing together Gangsta Rap and electronic dance, while paying homage to OGs like Curtis Young's and Lil' Eazy-E's fathers who paved the way as legends of hip hop and started the West Coast rap movement."
"Serious Pimp Records represents a new movement in music. Our goal is to bring the best new music and events to a worldwide audience that is anxiously awaiting new releases from iconic and breaking artists," said Kutzner.
According to Kutzner, while Serious Pimp Records focuses on recordings and tours, other units of SMI/Serious Pimp will focus on film and television, with a reality television series and a feature film currently in development.
"With the shake-up in the music industry and the disintegration of support for both young and established artists, there is a strong need for new labels, such as Serious Pimp, that have the commitment and resources to position, launch and build talent. By working closely with other units of SMI Entertainment, Serious Pimp will offer 360° management and support to its artists," said Kenin M. Spivak, SMI Entertainment Chairman and CEO.
According to media coverage, N.W.A, an abbreviation for Niggaz Wit Attitudes, was a seminal American hip hop group and a pioneer of gangsta rap. Sometimes credited as the most important groups in the history of Hip Hop, NWA performed and recorded from 1986 to 1991. The group consistently generated so much controversy due to explicit lyrics, its music was banned from many mainstream U.S. radio stations. Despite this, NWA has sold more than 10 million CDs in the U.S. alone.
NWA's debut album "Straight Outta Compton" marked the beginning of the new Gangsta Rap era and featured revolutionary production and social commentary that earned the group a rank of 144 on Rolling Stone's list of the "500 Greatest Albums of All Time." The group's members have recently reconciled past differences, leading, in part, to the formation of DNA by Lil Eazy-E, Curtis Young and Serious Pimp.
"The reforming of NWA as a teaming of the sons and fathers of the most important Hip-Hop group in music history is clearly the most exciting music project in the world today," said Kutzner.
ABOUT SERIOUS PIMP RECORDS
Serious Pimp Records Ltd is an independent record label, artist management and tour promotion company based in Orange County, CA. The company focuses on rap, hip hop, house and jazz, relaunching both established artists and breaking talented, young artists. The company also operates a state-of-the-art music and video production and post-production facility in Orange County. Founded by Damian Kutzner with SMI Entertainment, the label has attracted experienced, highly regarded producers, marketing executives and production staff. For information, visit http://www.seriouspimprecords.com.
ABOUT SMI ENTERTAINMENT
SMI Entertainment LLC is an entertainment, media and marketing company founded by entrepreneur Kenin M. Spivak, formerly a top executive of MGM/UA Communications Co., Island World, John Paul Mitchell Systems, Premiere Radio Networks, Merrill Lynch Media Partners and Phoenix Books, among other companies. Spivak has produced award-winning feature films and television series, led nearly $10 billion of complex transactions, supervised film and television productions grossing more than $3 billion, authored fiction and non-fiction books and earned a patent for wireless technology. SMI Entertainment's units include Serious Pimp Records, UrbanGames, Snowball Media and StarVision Entertainment.