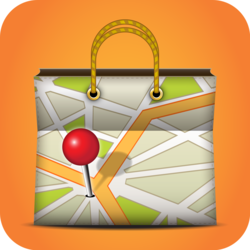 Goodzer's API makes available more than 2.5 billion products from half a million brick-and-mortar stores
Reston, VA (PRWEB) January 10, 2013
Goodzer (goodzer.com), the best source of product data from all kinds of local stores anywhere in the country, today announced that it will open its application programming interface (API) to third-party developers. Goodzer's open API is designed to allow developers to build a broad range of new applications and tools generated from the company's vast data sets.
"Opening our API offers an immense opportunity for online publishers, web and mobile developers to enrich their search content and their overall user experience," said Dmitry Pakhomkin, Goodzer's President and Co-Founder. Local product search is one of the largest search categories, yet only 5% of local inventory is currently visible in product search engines. "While Goodzer has created a highly useful web and mobile app for consumers to locate products nearby," Pakhomkin adds, "the API will open the door to the possibility of new web and mobile services to be created by the broader, more extensive developer and publisher ecosystem."
The API, which is free to developers, will enable online publishers, local-search sites, social communities and mobile apps to instantly enrich their search inventory with previously unavailable and hard-to-find results, particularly with goods from local merchants and small mom 'n' pop shops. The API can also be used by local check-in services and loyalty programs to enhance their offerings and content. Currently, Goodzer's API makes available more than 2.5 billion products from half a million brick-and-mortar stores.
"Goodzer has spent over two years developing technology for amassing and parsing unique local data," noted Pakhomkin. "The result is the most comprehensive and deep local product search results available."
From pork-pie hats to smartphones, Goodzer uses its patent-pending technology to index billions of goods daily—from any merchant with even the most basic online presence—regardless of whether it's a single local store or one of the world's largest chains, to deliver the most comprehensive, up-to-date local-product information. The major benefit to the local merchant: having their products published on Goodzer and in this newly announced API requires absolutely no effort of the retailers.
The API is available at developer.goodzer.com.
To search for and find information on products near you, visit goodzer.com or download Goodzer free on the iPhone from the App Store at http://itunes.apple.com/us/app/goodzer/id405781212?mt=8.
About Goodzer
Goodzer is the best source of product data from all kinds of stores across the country, from 'mom-and-pops' to national chains. Each day, searching through billions of products at more than half a million stores nationwide, Goodzer amasses data on availability, location, price and specific stores. Goodzer offers more than 95 percent of all publicly available product information and spans nearly a thousand times more products than all other similar services combined. Visit goodzer.com for more information.