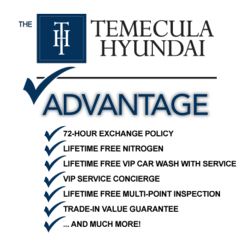 Temecula, CA (PRWEB) January 10, 2013
Just announced - Temecula Hyundai is offering an additional $1,000 Trade-in Bonus Cash on the purchase of any new 2013 Hyundai. This offer is the perfect way to ring in the New Year for car buyers that missed the various year-end Hyundai special offers and promotions. This offer is limited to the first 200 claimed and is available to be used in conjunction with other promotions, if qualified.
To learn more about this incredible offer please visit Temecula Hyundai online via the following link - $1,000 Trade-in Cash Bonus Offer at Temecula Hyundai
About Walters Bayer Auto Group
The Walters Bayer Auto Group is one of the fastest growing dealership groups in the country. They offer 8 different manufactures/brands (Toyota, Scion, Kia, Hyundai, Ford, Buick, GMC and Volkswagen) across 9 dealerships. They currently house one of the largest inventory of vehicles proudly serving Southern and Central California communities and the greater Atlanta Georgia market. Since their inception, they proudly have served over 50,000 customers and growing. They offer substantial deals on new, used, and Certified Pre-Owned vehicles, including financing offers... For more information, visit http://www.waltersbayerauto.com or follow them on Facebook or Twitter.