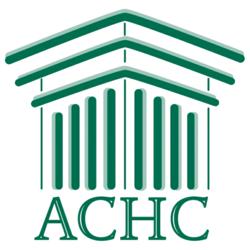 Raleigh, NC (PRWEB) January 14, 2013
The Accreditation Commission for Health Care, Inc. (ACHC) and IMCO, Inc. are pleased to announce a partnership agreement which will offer IMCO members discounted ACHC accreditation while expanding ACHC's visibility in the industry. Additionally IMCO members will have access to potential member only webinars and workshops, Clinical guidance from ACHC experts and access to ACHC resources among other benefits.
Eric Kozak, General Manager at IMCO, Inc. stated "In developing a Partnership Agreement with ACHC, we are excited to offer our members exclusive education and discounted accreditation. ACHC is a world class organization and provides excellent value to all of its accredited providers in the health care segments it serves."
IMCO, Inc. is the premier Co-op for medical supply distributors who are a driving force in the physician, hospital, nursing home, home health, and industrial markets. The Group Purchasing Organization provides members competitive pricing from industry vendors through various strategic partnerships.
"IMCO, Inc. is a phenomenal membership organization that caters to member's needs including discounted access to vendors in the industry." stated Matt Hughes, Business Development Manager at ACHC. "ACHC is honored to offer support and Accreditation Services to the newly developed, IMCO Home Care, member group."
ACHC is a not-for-profit organization that has stood as a symbol of quality and excellence since 1986. They are ISO 9001:2008 certified and have CMS Deeming Authority for Home Health, Hospice and DMEPOS. ACHC is the provider's choice for accreditation because of personal account managers, relevant and realistic standards, competitive pricing and a friendly, consultative approach to accreditation. Accreditation by ACHC reflects an organization's dedication and commitment to meeting standards that facilitate a higher level of performance and patient care.
For more information on ACHC's accreditation programs, or to download free accreditation standards, please visit http://www.ACHC.org or contact them at customerservice(at)achc(dot)org or 855-937-2242. For more information on ACHC's partnership agreement with membership organizations, contact Matt Hughes, Business Development Manager, at mhughes(at)achc(dot)org.