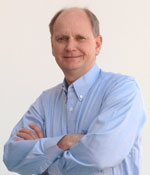 "To form an LLC the right way involves making all the correct elections. It is not difficult, and can be completed sequentially, but each step should be carefully taken and the correct choices made for what is needed for the company."
Siesta Key, FL (PRWEB) January 10, 2013
"Can you LLC yourself, or form an LLC company without a lawyer?" Sure, most people can make their own LLC. The forms are not complicated and can be easily filled out and submitted to the state. In fact, most states have a set of "fill in the blank" Articles of Organization available on the state's website.
However as attorney Lee R. Phillips observes, "To 'LLC yourself' requires a bit of knowledge. It isn't sufficient to just file the Articles of Organization. To stop there will not provide the full asset protection or tax advantages an LLC has to offer. To form an LLC the right way involves making all the correct elections. It is not difficult, and can be completed sequentially, but each step should be carefully taken and the correct choices made for what is needed for the company."
Lee R. Phillips has written this article to help people understand that they can make an LLC, it is just important to understand what is needed to do it right. Whenever an LLC Article of Organization is filed there also should be an Operating Agreement and proper tax elections. This is how the court will use the LLC to protect the business.
Mr. Phillips says, "These are just a few of the important considerations that people should be aware of when they start their own business. The LLC Wizard Course offered by LegaLees is for people who want to setup their own business. Everything is covered in detail so individuals can do their own work and have the customizable forms to get the job done right."
He further states, "Putting a proper LLC in place can help a business not only avoid liability, but better manage their finances and save on taxes. The lesson is that not putting one in place truly handicaps a business and takes away their future advantage."
Mr. Phillips is an attorney who serves as a counselor to the Supreme Court of the United States. He enjoys helping people apply the law, not only to provide asset protection and estate planning, but to use it to structure businesses and save taxes. He is the author of 11 books, along with his latest book Protecting Your Financial Future. He has written hundreds of articles for professional people assisting them in finding various strategies to use the law to protect their property, save taxes and make additional money.
LegaLees is a legal self-help publishing company that was founded in 1982. It produces products designed to help people understand the law and better structure their personal and business affairs. Their mission is to help people protect assets and prevent legal disasters that can strike at any time.