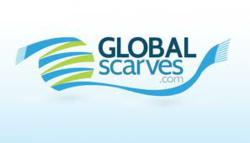 I myself am also a huge fan of the National Team, so having the opportunity to provide fellow supporters with a quality soccer scarf to bring with them on matchday is more than I could ask for
Seattle, WA (PRWEB) January 15, 2013
The American Outlaws, a US National Team supporters group, is partnering with Global Scarves for all of their custom scarf needs. Global Scarves began working with a few chapters, but due to the great success of the company's work, the American Outlaws are showing that they will partner with and choose Global Scarves for their soccer scarves.
With World Cup Qualifying moving into the "Hex" stage of CONCACAF qualifying this year, US Supporters are getting anxious to have the boys in red, white, and blue qualify for Brazil in 2014. The American Outlaws are an organized supporters group, showing up to every US National Team match head to toe in gear and ready to scream their hearts out. Of this gear they all show up in, the soccer scarf is very important to showing their support. Each chapter of the American Outlaws has the opportunity to custom design a scarf to represent their hometown, while still supporting the US team.
Time and time again, these chapters have shown that they choose Global Scarves as their custom scarf provider to elevate their support and pride in their hometown AO chapter. American Outlaws chapters in Seattle, Richmond, Oklahoma, Milwaukee, Albany, and more have all shown that for their custom scarf needs, Global Scarves is the way to go.
"I myself am also a huge fan of the National Team, so having the opportunity to provide fellow supporters with a quality soccer scarf to bring with them on matchday is more than I could ask for. We couldn't have accomplished all we have with the American Outlaws without the hard work of our dedicated sales staff as well.", says VP of Sales Bill Kristian
Global Scarves will continue throughout the year in providing the American Outlaws with custom scarves as the Red, White, and Blue push through the Hex stage and onto Brazil, for the 2014 FIFA World Cup.