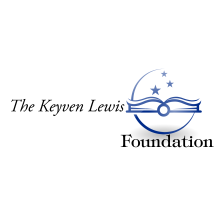 Do not neglect to do good and to share what you have, for such sacrifices are pleasing to God. Heb 13:16 (ESV)
Dallas, Texas (PRWEB) January 11, 2013
The Keyven Lewis Foundation, a foundation that sympathizes, and understands the frustration one can feel when they are buried in debt, with no foreseen possible, financial means of settling that debt. There are many believers in Christ who have unsettled debt, debt obtained in their younger, less mature years, when wisdom gained from years of life experience was not on their side; debt created from medical or family emergencies, student loans, etc. The Keyven Lewis Foundation (TKLF) is here to help, reaching out to qualified candidates who sincerely need, want, and are deserving of a second chance to be financially free of categorized debt.
TKLF, a 501C3 certified, non-profit organization founded by Rev. Keyven Lewis has been created for such a time as this, to help push God's people into a thriving financial future. Rev. Lewis, an associate pastor at The New Beginning Covenant Ministries church in Dallas, TX. has taken the word of God to heart, for he believes in strengthening his brother as Luke 22:32 instructs us as believers to do. With a mission to provide individuals with a new beginning in life by eliminating (one time) an approved amount of their personal debt, the TKLF principles are based on Scripture from the Holy Bible, and the "Pay it Forward" concept. This concept encourages and teaches relieved individuals the importance of giving back, sowing a seed for the next person in need.
Candidates must meet all of the program requirements which include writing an essay containing short/long term goals and the impact the blessing from the foundation will make on their lives; pledge to take a percentage of the eliminated debt payments and give back to the foundation; be an active member of a church; and tithe faithfully (providing documentation from their church and all income sources). All applications should be submitted on the foundation's website no later than April 30, 2013. By the end of June, 2013 our first candidate will have been selected and notified of their selection for the blessing.
Please feel free to peruse our website at http://www.thekeyvenlewisfoundation.org. Should you be interested in this collaboration or have any questions in this regard, please send an email to info@thekeyvenlewisfoundation.org.
# # #