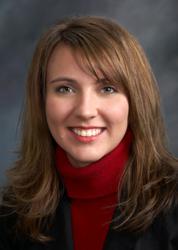 We are so happy to have Jessica join us as a partner, our Online Marketing Manager and head of our Events Directory Division.
Billings, MT (PRWEB) January 09, 2013
Today, Webgrain Inc., a full service website development company based in Billings, Montana, announced the addition of Jessica Baldwin as a partner in the corporation.
Jessica has over 9 years of experience in the marketing field and was a recipient of the Billings Business 40 Under 40 award in 2011 for her outstanding work as the Marketing and Sales Coordinator at MetraPark and founder of Billings365.com.
Webgrain developed Billings365.com for Ms. Baldwin and the two companies have been partners for the last 2 years. Billings365.com is now formally part of the Webgrain Event Directory Division.
"We are so happy to have Jessica join us as a partner, our Online Marketing Manager and head of our Events Directory Division. It will be good to formally have our businesses merged," stated Mike Ohman, Webgrain Partner and Content Manager.
"She thrives on creative online promotions that produce results and will lead the team that helps Webgrain clients with search engine marketing and pay-per-click strategies, social media presence, contests and other online promotions. We see the directory part of our business really taking off this year too," Ohman continued.
Ms. Baldwin comes to Webgrain with a Bachelor of Science Degree in Business from Montana State University and a solid background in advertising, public relations, event management, and social media marketing.
About Webgrain Inc.
Founded in 2010 with offices in Billings and Bozeman Montana, Webgrain is a full service web design, database development and website hosting company. Webgrain grew rapidly by providing custom solutions for their clients and now has clients across the nation. Customers range from Fortune 500 customers and government entities to small local businesses. Thriving on the mix of businesses, the Webgrain team takes their projects from the sprout of an idea to fruition. Webgrain provides custom solutions that meet any client's specific goals- whether it is to inform, sell, or better service customers.
A specialty for Webgrain is online directories, which is evident in the Event Directory Division and their local directory, billings365.com. The popular directory is a supported by local bloggers and advertisers. It features events, dining, movies, music, nightlife, lifestyle, and recreation content for the Billings, Montana area.
Webgrain is comprised of an experienced staff of web developers, database programmers, designers, copywriters and project managers. All of the Webgrain staff is Montana-based and works diligently to ensure that every project receives the attention to detail required for website visitors and optimum functionality.