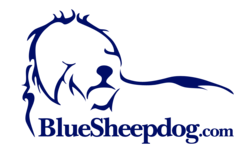 We're here to keep police officers alive.
Tampa Bay, FL (PRWEB) January 10, 2013
BlueSheepdog, a law enforcement training and gear review media outlet announced the launch of a new membership site. The new site is a large pool of resources for keeping cops alive through video training, research articles and podcast discussions.
Launched in 2007, BlueSheepdog.com has provided free training through internet delivery to thousands of law enforcement officers and other citizens.
"We try to present relevant information to beat cops, the men and women who are actually on the street dealing with violent criminals," said Richard Johnson, the founder of BlueSheepdog. "I'm not interested in what benefits an administrator who is riding a desk and has a parking space next to the front door. We're here to keep police officers alive and to serve the citizens of our community."
As part of the membership, BlueSheepdog also arranged for significant number of discounts from law enforcement suppliers and trainers. 5.11 Tactical, Magnum Boots, Helix Arms and Safety Solutions Academy are just a few of the sponsors to join with BlueSheepdog to further officer safety and provide discounts to the men and women in blue.
"Cops are not well-paid in most areas of the country," said Johnson. "If we can provide them with incredible discounts on the things they need to do the job in a safer manner, then I see that as enhancing our primary mission: to bring cops home at the end of their shift."