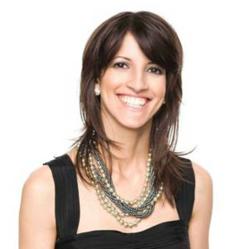 If our customers aren't satisfied we will not charge - 100% guaranteed.
Phoenix, AZ (PRWEB) January 22, 2013
It's the best time of the year to get your astrology reading. Stop sitting up nights wondering does he love me? Stop biting those nails hoping to get that promotion. Tired of not knowing which direction to go?
Recently launched, Astro Answer stops those wheels from "spinning" offering a team of astrology experts who specialize in their fields to answer all questions.
One of the biggest complaints today about getting great astrology readings are bad service, generalized unspecific readings, Readers who use "phishing techniques", and over priced session packages.
None of this will happen with in an Astro Answer reading. With more than 7 topics to choose from and a team of Experts, getting a reading was never more pleasant, fast, and efficient. Astro Answer is so sure their customers will enjoy the experience they make a 100% guarantee. There's no charge for the reading if the Customer is not "satisfied" with the experience. That's right - no charges.
Astro Answer puts Customer Satisfaction first with an accredited 24/7 Customer Service department.
Have questions specifically about Money? Career? Love? Lucky Dates? Marriage? Or, the future? Let an Astro Answer Expert give you the best reading for a reasonable rate - or it's 100% - no charge. There's no risk to getting the information that's been a source of stress, sleepless nights and aggravation.
It's a new year for new opportunities – get a revealing reading from any specialized Astro Answer Expert – change your luck now.
Astro Answer is a customer friendly astrology reading service. Astro Answer Experts are available at all times of the day and night, ready to answer questions and provide sound spiritual advice. Individual success of each client is the highest priority. Astro Answer provides live Customer Support 24 hours a day 7 days a week.
For more information visit: http://www.astroanswer.com/.