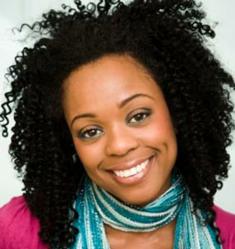 Get Astrology Advice - Quick, accurate, focused, and reliable
Phoenix, AZ (PRWEB) January 24, 2013
Will this be the year he proposes? Does my boss really like me? Is 2013 the best year to start my new business?
Some customers want specific answers to specific questions, with faster response times. Premium Astrology has launched Astro Answer specifically for this alternative way of getting spiritual guidance without the "lag" time of other spiritual websites.
Astrology readings are popular this time of the year as many seek the advice of spiritual experts. No one likes guesswork, so Astro Answer extracts the "guess" part out for its' customers. No guesswork. 7 specific areas of specialization, and no limit to how much clair revelations. Astro Answer Experts don't phish or "feel" for clair information, no – they are "specialists" in their fields.
Follow Astro Answer – it is available on FaceBook, Twitter, LinkedIn, Google+, Pinterest, About.Me., and Tumblr.
2013 will be known as the first Age of Healing. The first step in healing comes from knowledge. Astro Answer Experts like Mary who specializes in answering questions about Marriage and Love has received 99.2% positive feedback, and read for more than 7,454 "satisfied" customers.
Read testimonials from Astro Answer Customers:
"To people who tell me that astrology isn't real, I just point them to your site! Your experts have given me some amazing guidance " - Stacy
"All I can say is, if you haven't already gotten your reading from AstroAnswers, you're missing out!" – Jay
"I love this site! Your experts have been so helpful and have shown me how to overcome some major obstacles" - Kelly
Be prepared to enjoy 2013. A time when many have discovered the Mayan Calendar has been misinterpreted – Astro Answer Experts like Mary accurately interpret coming transits, Tarot, and via their special "talent" make it easy to reveal coming positive changes.
# # #
Astro Answer is a customer friendly astrology reading service. Astro Answer Experts are available at all times of the day and night, ready to answer questions and provide sound spiritual advice. Individual success of each client is the highest priority. Astro Answer provides live Customer Support 24 hours a day 7 days a week.
For more information visit: http://www.astroanswer.com/.