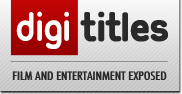 Montreal, Quebec (PRWEB) January 10, 2013
DigiTitles.com, the site that delivers behind the scenes and extras content, has named the worst super heroes of all-time.
2012 saw the release one of the most anticipated super hero movies of all time in Batman: The Dark Knight Rises, and 2013 will give movie-goers plenty to look forward to with the upcoming releases of Superman: Man of Steel, The Wolverine and Iron Man 3 to name of few.
With the growing popularity of super hero movies, DigiTitles decided to take a look at some super heroes that movie fans would rather forget. Spawn took home the top honor of worst super hero followed by Daredevil, The Green Hornet and Ghost Rider. Shaquille O'Neal's attempt to play a super hero in Steel rounds out the top five.
Here's the complete list of DigiTitles' worst super heroes with links to extra behind-the-scenes content:
1. Spawn (1997)
2. Daredevil (2003)
3. The Green Hornet (2011)
4. Ghost Rider (2007)
5. Steel (1997)
6. The Meteor Man (1993)
7. Green Lantern (2011)
8. Judge Dredd (1995)
9. Elektra (2005)
10. Condorman (1981)
Honorable mentions: Catwoman (2004), Hulk (2003), The Phantom (1996), The Punisher (1989)
To find behind the scenes content for your favorite movies, visit DigiTitles.com.
*About DigiTitles
DigiTitles.com makes never-before-seen material available to everybody. On DigiTitles.com entertainment fans can see how their favorite movies, TV shows, video games, commercials, and music videos are made and what they are made of. DigiTitles.com is a free, open, user-generated and user-moderated interactive database of 'the making of' content.