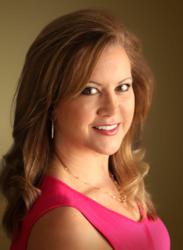 We aren't born with a reputation. We earn our reputation over time, through behavior, belief, interaction and communication with others.
Greenwood Village, CO (PRWEB) January 10, 2013
It is not uncommon for people to realize they blemished their reputations as they enjoyed some "down time" and celebrated with co-workers over the holiday season. For some, the scars on their reputation come from inappropriate behavior, poor choices or being "in the wrong place at the wrong time." In the New Year ahead, can a reputation be repaired? Yes.
Lida Citroen, international reputation management and personal branding specialist, offers tips for professionals looking to repair or correct misperception garnered from inappropriate holiday conduct.
"We aren't born with a reputation. We earn our reputation over time, through behavior, belief, interaction and communication with others," notes Citroen, Principal and Owner of LIDA360. "If you treat others with disrespect, refuse to collaborate and don't share information, you might develop a reputation as someone unpleasant to work with. By contrast, if you share generously, celebrate the success of others and display an approachable attitude, you might be perceived as someone others want to be around."
Citroen suggests professionals focus on the combination of values plus action that influences reputation-building behavior. A one-off negative behavior typically doesn't typecast someone as a negative person. If the balance of affirming-to-negative behavior is great, audiences will tend to write that negative behavior off as a fluke. It is when the patterns become set and prevalent that we begin to believe they are true, and the reputation gains traction.
In her book, "Reputation 360: Creating power through personal branding," Citroen discusses the importance of feedback in assessing reputation. "In order to know how positively or negatively your personal brand is regarded by others (relative to your desired brand), feedback is critical." she reports. "Reputation repair cannot begin until you accurately assess the depth and breadth of negative perception by your target audience."
Soliciting constructive feedback from peers may offer insights:
-You might learn that your reputation is not as damaged as you believe.
-You have advocates ready to come to your defense to repair your brand.
-There is misconception in the public, which should be corrected and aid your repairing effort.
-You have the opportunity to make changes to how others perceive you in order to earn a positive reputation again.
Individuals with blemished or damaged reputations can begin to repair their personal brand right away. It is not easy, and not fast, but consistent behavior that lines up with values, creates a strategy for successful personal brand design.
ABOUT LIDA360
LIDA360 is a brand consultancy firm, based in Colorado. Principal Lida Citroën is an international branding and reputation management expert who designs and enhances the identities of companies, executives and individuals globally. Citroën practices an integrated approach to branding, marketing and communications that enhances the total customer experience and reduces the investment for success.
An accomplished speaker, Lida engages audiences with her empowering message about managing your personal brand and reputation. Lida presents programs for corporations, conventions and non-profit organizations around the U.S. She can be reached at 800.314.5060 or http://www.LIDA360.com.