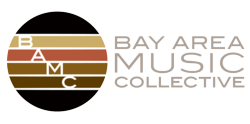 BAMC Artist Services will help both new and experienced musicians tackle all those aspects that major labels used to provide.
SAN FRANCISO (PRWEB) January 10, 2013
Today's musicians need to do more than simply create music. If a label is not supporting them, musicians face a complex "do-it-yourself" process for business services, marketing and distribution. Bay Area Music Collective's new Artist Services delivers big label services to up-and-coming musical stars.
"According to Wired Magazine, if indie music were a label, it'd be the biggest in the world, but indie musicians don't get the support that big labels typically offer," said Michael Starita. Starita, formerly with Dolby Laboratories, is founder and CEO of the recently launched music collaboration platform and serves as governor for the Recording Academy's San Francisco Chapter, which celebrates all things music through its Grammy Awards. "We strongly believe that the world benefits from supporting passionate endeavors. In this case, supporting musicians to do what they do best – create music. This leaves the rest of the business of music to be handled by the newly launched BAMC Artist Services. BAMC Artist Services will help both new and experienced musicians tackle all those aspects that major labels used to provide—things like recording and production consultation, artist development, branding, marketing, distribution, licensing and more. And unlike the labels, BAMC Artist Services is open to anyone."
As part of their launch efforts, BAMC announced that it has moved into a new location, 901 Battery Street, Suite 200, in San Francisco. "Our new San Francisco location allows us to facilitate more face-to-face community discussions that move the industry forward as well as be more accessible to our customers and service partners," Starita said.
The Business of Music
BAMC offers artists a complimentary project consultation to identify the artist or group's objectives and resource requirements. Then the team will help the artist develop a plan to meet those objectives in terms of resources, talent, business support services, marketing insights and distribution. "The artist no longer needs to face these issues alone," Starita said. "With BAMC, the artists get immediate access to extensive industry experience, expansive partnerships and community as well as a deep network of engineers, producers and business management."
BAMC Artist Services includes programs for recording and production, manufacturing, crowd-funding and financial consultation, photography, video, CD manufacturing, copyright, PRO registration and digital distribution via iTunes, Amazon MP3, Spotify, CD Baby, Rhapsody, and Google Play. To schedule a complimentary consultation, musicians should contact BAMC at 415-562-4859 or email [email protected]
About Bay Area Music Collective
With the goal of bridging the gap left open by the collapsed traditional music industry model, Bay Area Music Collective (BAMC) brings together the San Francisco Bay Area's best of the best studios, extensive pool of talented artists, engineers, producers and music supporters as well as its innovative technology and business communities to reclaim San Francisco's storied distinction as a preeminent music destination. BAMC is a music collaborative and artist support platform that uses a proprietary turnkey network of resources to manage the end-to-end process of getting music to market. Its Artist Services program provides any musician with the breadth of services that record labels traditionally save for their artist roster. BAMC members can access assistance from recording to production to marketing to distribution. Services include copyright assistance, publishing, performance royalty registration, online presence and marketing.
To join the community while it's still in beta, visit http://bayareamusiccollective.com/join.
###
For More information, contact Michael Starita, CEO at 415-562-4859 or press(at)BayAreaMusicCollective(dot)com.