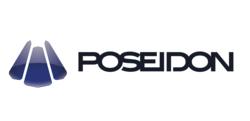 PUNTA GORDA, FL (PRWEB) January 10, 2013
At PoseidonMachinery.com, the reliable company that sells quality and high-end machines, is now exclusively dealing the Poseidon Zartan 4000 Bridge Saw. Categorized under Stone Equipment, the Poseidon Zartan 4000 Bridge Saw is the ultimate tool for stone cutting jobs. The machine's Y-axis beam is on self-lubricated bearings with accurate mesh of pinion on precision rack which is maintenance-free. The guides of the spindle movement are designed to avoid vibration or eliminate any diamond blade deviation during cutting cycle especially at high speed. "It is a must tool for any machine shop that values quality works in terms of stone cutting", says PoseidonMachinery.com executive Joe Alva.
With the Poseidon Zartan 4000 Bridge Saw, prospective buyers are guaranteed with a high quality made machine as it is made of anti-corrosion material especially its lubricated prismatic guides that are responsible for raising and lowering of the spindle which is electrically driven. For greater maneuverability, the operator can rotate the machine's table through its hydraulic system with positioning at 0° and 90°. Likewise, it has a tilting field which can be inclined from 0° to 87°. The table can handle a load up to 1000 kilograms for a pack of 3 stone slabs of 2 centimeters in thickness. This bridge saw is just one among the many machine tools that PoseidonMachinery.com is dealing to the buying public as it is the renowned dealer of high-end machines such as boring mills and VTLS, used CNC, Used CNC horizontals, Used CNC lathes, used CNC verticals and others.
The purchase of the Poseidon Zartan 4000 Bridge Saw comes along with 1" to 14" milling wheel and 1" to 18" Poseidon blade. The first cut is made easy with the help of a laser guide system. The cutting cycles can be executed either by manual or semi-automatic mode both in single or multiple cuts. The overall foot print of the machine is measured at 23 feet in length and 20 feet in width. Categorized as a cutting-edge machine, a two-year Poseidon premium warranty is awaiting for the lucky buyer only at poseidonmachinery.com, the popular online machinery dealer that sells material handling equipment, water filtration units, bridge saw machinery, edge profilers/polisher and CNC stone machinery for natural stone including granite, travertine, marble, onyx, limestone and/or engineered stone.
Having the Poseidon Zartan 4000 Bridge Saw at hand is like having a hardworking stone cutting machine companion that is 100% reliable in terms of doing big volume of stone cutting tasks which is equipped with pendant control and operator panel featured with programmer. Considering all its features and technical specifications, Poseidon Machinery, the most trusted online USA based machine dealer that offers high quality services in stone machinery and stone equipment, cannot give assurance to buyers regarding its availability is limited "This Bridge Saw won't last so put in your order today," states Joe Alva Poseidon Machinery executive.
For more details and information contact PoseidonMachinery.com. Interested buyers may dial 1(877) 571-5599 or visit the link PoseidonMachinery.com.