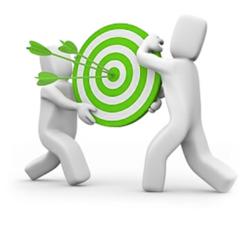 Our customers demand an accurate and up-to-date list of leads and we are here to deliver.
San Francisco, CA (PRWEB) January 10, 2013
Accurate List, an email and mailing list provider located in San Francisco, CA, has rolled out a new online tool to generate sales leads. The consumer data they provide includes email, telephone and postal data. The user interface is straightforward and includes multiple select options. The user can instantly download their list of opt-in sales leads and immediately use it in their marketing campaign.
"Our online lead generator tool was designed with the end user in mind," says Carron Henderson, CEO of Accurate List. "Our clients demand an accurate and up-to-date list of leads and we are here to deliver."
Accurate List database is made up of over 250 million opt-in consumer records. Their data source is certified with the Coding Accuracy Support System. They joined the C.A.S.S. to insure that businesses, direct marketing professionals and sales teams, who want to target consumers and potential customers, are receiving an accurate emailing and mailing list. Their database is also compared to the USPS National Change of Address file every 60-days, and updated as necessary.
With Accurate List online lead generator, marketers can pinpoint their prospects by State, City, Zip Code and/or Area Code. The online lead generator tool also goes a step further allowing the user to target their prospects by age, occupation, number of children, ethnicity, gender, homeowner/renter, income, religion and many more categories. Leads are available for immediate download in CSV format or PDF format.
Accurate List is a San Francisco-based email and mailing list provider. The company was founded in 2012 and is located in the financial district in San Francisco, CA.
Contact:
Jaklyn Martinez
Accurate List