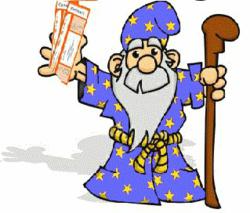 (PRWEB) January 10, 2013
Riding an NFL-best 11-game winning streak, the AFC West Champion Denver Broncos will look to carry their momentum into the postseason as they begin their quest for Super Bowl XLVII by taking on the Baltimore Ravens. After the Broncos locked up the #1 seed with a win over the Chiefs in Week 17, the road to the Big Game in the AFC will go through Denver, and Whiztix.com can help Broncos fans locate the best deals to become a part of the home field advantage on Saturday afternoon.
This past offseason, Denver took a big gamble by signing Peyton Manning, who was coming off of a neck injury that cost him the entire 2011 season, to a nearly $100 million payday. As it turns out, the decision to hand over the reins to Peyton is paying enormous dividends, as he is having an MVP-like year. Manning has tossed 37 TDs to just 11 INTs this season, and his 105.8 quarterback rating is the second-highest of 14-year career.
Not only have the Broncos had a prolific offense in 2012, but their defense has had a huge resurgence this year as well. After giving up 24.4 points per game a season ago, which ranked 24th in the NFL, Denver is only allowing 18.1 points per game this year, which is good enough for fourth-best in the league. Second year linebacker Von Miller is having a standout season, recording 18.5 sacks and forcing six fumbles.
Due to their success on both sides of the ball, the Broncos have overcome a 2-3 start to the season to finish 13-3, including a 7-1 record at home. Not only did the Broncos win each of their final 11 games, but they did so in convincing fashion, winning every game by eight or more points. This has led Broncos tickets to be hard to get and often times expensive.
Denver's opponent, the AFC North Champion Baltimore Ravens, came into the playoffs dropping four of their final five games. However, the return of Ray Lewis sparked them to a comfortable 24-9 win in the Wild Card Round over a streaking Indianapolis Colts team that had won five of its previous six games.
The easiest way to shop for the best Denver Broncos ticket deals for Saturday's 2:30 MST kickoff is by visiting Whiztix.com. Whiztix aggregates the ticket options from multiple ticket-selling sites and the tickets are then given a score to help fans pinpoint the best seats for the right price. Upper level tickets start at $99 each, and first level tickets are available for as low as $184 a piece.