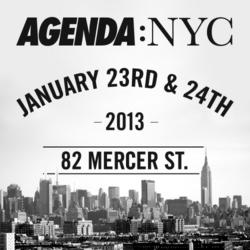 "We're excited to show at Agenda NYC. As an east coast based company it's the perfect venue for our collections." - Owner, Ray Guilbault
(PRWEB) January 22, 2013
On January 23 & 24, buyers will head to New York for The Agenda Tradeshow where streetwear brands and skate companies will show their latest collections. Miami-based street lifestyle company 8&9 Clothing will showcase new lines for spring and summer 2013.
The Agenda Trade Show is a forum for the most inspired in the streetwear and action sports industries to unite. Lines speak for themselves and buyers are not intimidated by the usual overwhelming tradeshow experience. From the garage-run lines on the verge of explosion, to the well-established elite, Agenda caters to the needs of buyers and brands that exist on a higher level of design and aesthetic. With a strong emphasis in style, art, music and culture, the Agenda experience is as much a lesson as it is a tool. Owner Ray Guilbault says "We're excited to show at Agenda NYC. As an east coast based company it's the perfect venue for our collections."
8&9 is an independent company known for poignant graphics and colorways drawn from classic and current footwear. Graphic inspirations in the line range from pop culture, to music, the streets and politics. There's definitely more to 8&9 clothing than the average person will see on the surface making it a brand of choice for tastemakers & discerning shoppers. For more about the 8&9 life follow @8and9 on twitter or instagram.