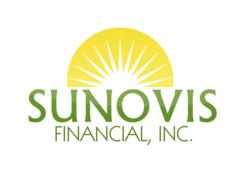 Small business growth could translate into more hiring, increased needs for commercial real estate, capital expenditures, and an increase in borrowing.
San Francisco, CA (PRWEB) January 15, 2013
Based on a survey of over 600 small business owners released by ONTRAPORT, a provider of a popular business and marketing automation platform, 2013 is looking to be an exciting year for small business growth. Small business owners reported nearly unanimously that they are expecting to grow in 2013, and along with that growth will come additional hiring needs. On the downside, the vast majority see financing as extremely difficult to procure.
The survey was conducted across a broad cross section of small businesses, including restaurants, information marketers, retail outlets, and financial services.
"Small business needs to start growing again before we finally see strong growth in the overall economy. Small business growth will translate into more hiring, increased needs for commercial real estate, capital expenditures, and an increase in borrowing," said Terry Robinson, president of Sunovis Financial. "The US economic recovery in the U.S. will in part depend on small business recovery. Our company mission is to help small businesses."
Small business owners reported many positives as well as some negatives in their outlook. Here are some highlights from the ONTRAPORT report:

With nearly every small business owner surveyed expecting their business to grow in 2013, it comes as no surprise that almost 60 percent of them are also expecting to add additional employees in 2013. With small businesses employing over 50 percent of American workers, this could translate to lower unemployment and an improved U.S. economy.
On the downside, over 40 percent feel that financing is more difficult to secure now than it was in the past. Even though financing pressures are one of the top stressors for small business owners, 60 percent of those surveyed will not be looking for any financing in 2013. New alternative financing choices may change that.
Over one third of those surveyed would take more time for themselves if given an extra hour each day. Despite the fact that 42 percent of small business owners started their own business as a means to pursue their passion, many of them are now looking for more personal time.
If the business owners surveyed are correct, 2013 will be a fantastic year for small business. That in turn should translate into improvements in the overall U.S. economy.
About Sunovis Financial
Every small business is important to local communities and even more important in rebuilding the American economy. Today more than ever, small businesses need capital and assistance to thrive, and that is what Sunovis is focused on.
Sunovis is an SBA expert, and also offers Short-Term Micro Loans for small businesses, not weighted on FICO scores or collateral but on business health and cash flow.