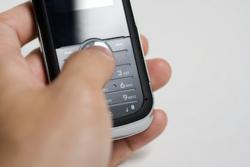 uAttend clocking in clocks are totally risk free and low-commitment.
Somerset, England (PRWEB UK) 10 January 2013
Access-To-Time, the leading provider of uAttend workforce management solutions in the UK, has announced that it will be reducing its prices for phone clocking by a staggering 40%. Previously, when users utilised the uAttend system to clock-in through landline telephones, they had to pay 5p for each clocking. Now the service is available for only 3p per clocking making uAttend the most cost effective provider of landline telephone clocking solutions in the UK.
Access-To-Time has been at the forefront of employee time and attendance management solutions in the UK by marketing highly successful and cost-effective solutions such as the time tracking software from uAttend. These solutions have helped scores of UK businesses to streamline their operations and become more efficient and productive.
Access-To-Time provides convenient remote clocking in and out solutions for the staff of its clients through landlines as well as through Smartphone Apps. With the App, employees can clock-in from previously designated Geo-Hot Spots with certain coordinates with the help of the uAttend App from their Smartphone whereas in landline phone clocking, users can clock-in by entering their PINs into the system.
Although there are plenty of similar services available throughout the UK, uAttend's Time Clock London is without doubt the most cost-effective. While its competitors in the UK can charge thousands of pounds as a setup fee from their clients, Access-To-Time does not charge any setup fees at all. There are no large setup fees or interest charges for small and medium businesses that sign up for uAttend workforce management solutions and no long contract.
uAttend clocking in clocks are totally risk free and low-commitment. Access-To-Time does not require a business to enter into any long term contract making it one of the most risk free time and attendance management solutions in the UK. Furthermore, it offers extremely affordable and flexible monthly subscription plans to its valued customers. A small business that employs less than 10 employees can avail time and attendance management services for as low as £14.99 whereas businesses with 100 or more employees can enjoy these services for less than £1 per employee.
While announcing the big news on price reduction, Alastair Slade, a Director of Access-To-Time said, "We are really excited to launch this special offer as it will help a multitude of small and medium sized enterprises to reduce their operating costs and enable them to enjoy our cost-effective yet highly accurate and state-of-the-art solutions at a fraction of the cost normally charged for these types of services."
Access-to-Time, based in Somerset, helps businesses and organisations to save time and money by efficiently managing their workforces' attendance using powerful Time and Attendance (T&A) systems. The company is working to change the way we do T&A.
Access-to-Time provides computerised T&A systems plus expert advice and reliable on-going support to employers from all types of businesses and organisations who are managing 5 to 5000 plus employees. Its clients enjoy stress-free monitoring of working hours and absences, time-savings and reduced payroll costs, with savings of at least 2 per cent of payroll being demonstrated when a T&A system has been implemented.
For further information please contact:
Jacqui Southway
Jacqueline Southway PR
Tel: 01454 201869 / 07747 804703
Alastair Slade
uAttend/Access-to-Time
Tel: 01761 410015 / 07714 898902