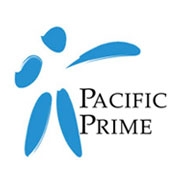 We feel that this increased focus on service, and a profitable and sustainable business model is really important for InterGlobal.
Hong Kong (PRWEB) January 10, 2013
Pacific Prime has always worked closely with leading health insurer InterGlobal, and despite a number of challenges arising from the impact of the economic recession, particularly in 2009 and 2010, 2012 saw many positive developments take place for InterGlobal. As a result, Pacific Prime customers attached to InterGlobal policies should feel very confident about the New Year ahead.
Due to rapid growth in the large corporate segment, several operational and underwriting problems were encountered by Interglobal in 2009. Since then, the company has refocused their individual and SME health insurance products towards high net worth's and expats around the world and have seen positive results in doing so.
One of the most significant developments to unfold refers to InterGlobal's Singapore office development. Although the office opened in 2010, it has since significantly matured from an operational and execution basis and as a result, has experienced positive growth in one of the world's leading global financial centres. Furthermore, Pacific Prime also operates out of Singapore and is now working even closer with InterGlobal, therefore increasing brand awareness of both companies in the local market.
Pacific Prime is particularly pleased to report that 2012 saw InterGlobal introduce Fully Medically Underwritten (FMU) plans into their portfolio. This feature allows for policyholders to have their pre-existing conditions covered with a premium loading and is not offered by many other international insurers, making for very attractive plans.
Furthermore, InterGlobal's Direct Billing facilities have been expanded worldwide, especially in the Dubai, Singapore and Hong Kong markets. Pacific Prime clients in the UAE will particularly benefit from this as InterGlobal has now launched an exclusive agreement with Pacific Prime for individual outpatient direct billing in Dubai. Many insurers tend to overlook outpatient billing options so this feature will undoubtedly contribute to both Pacific Prime and InterGlobal's growth in the region.
Pacific Prime believes 2012 has been a great year for InterGlobal and looks forward to what is to come for 2013. Neil Raymond, CEO of Pacific Prime commented: "…We feel that this increased focus on service, and a profitable and sustainable business model is really important for InterGlobal. It's clear that their management team is becoming very specific about how to go about this and this is great news for the future".
In such a challenging market as the health insurance industry, Interglobal has performed exceedingly well and Pacific Prime clients attached to InterGlobal policies should rest assured that their insurer is definitely making all the right moves for a positive 2013.