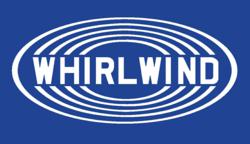 We wanted to deal with a company that would answer any questions we had in the process.
(PRWEB) January 11, 2013
Houston-based metal building manufacturer, Whirlwind Steel Buildings, has completed work on a metal storage building for Candace and Jake Johnson, owners of the Austin-area stained glass and iron works company, Wolfcreek Iron & Glass.
Located on a residential property, the 1600-square-foot, 40' x 40' storage shed, which features 12' walls and measures 13.8' at the pitch, was assembled from a kit, complete with all components necessary for erection.
Property owner Candace Johnson said she selected Whirlwind for her steel storage building following extensive research of steel building manufacturers. Citing both the ease of setup and the high quality of the steel as critical factors in her selection of Whirlwind, Johnson explained that as first-time steel building customers, she and her husband wanted to "… deal with a company that would answer any questions we had in the process." Adding that "… the customer service was great all the way along," Johnson said she's already referred friends to Whirlwind for their own metal building projects.
About Whirlwind Steel Buildings, Inc.
Founded in 1955, Whirlwind Steel Buildings, Inc. is an industry-leading manufacturer of agricultural, commercial, industrial, institutional, residential and self-storage metal buildings, metal components components, metal roofing and wall systems. Headquartered in Houston, the company has IAS-certified manufacturing plants in Texas, Georgia, Oklahoma and Minnesota. Products in the Components and Private Manufacturing Services division include metal roofing for residential, agricultural and business uses; self-storage units; boat docks; airplane hangars and steel municipal buildings. For more information about Whirlwind Steel Buildings, please call (800) 324-9992 or visit http://www.whirlwindsteel.com.