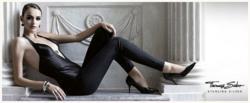 I chose Hunter & Chase because they showed the greatest understanding of the market and demonstrated a professional approach
London, UK (PRWEB UK) 14 January 2013
Thomas Sabo is an innovative, international company in the area of jewellery, watches and accessories that designs and globally markets lifestyle products for fashion-oriented, trend-conscious men and women. Alessandra Bernardinelli, the Thomas Sabo Head of Organisation, initially selected three London based Search firms that had expertise within the luxury brand and retail sector. Of the three firms approached, Hunter & Chase demonstrated the greatest understanding of the market and immediately impressed with their discretion and professionalism.
Following an in-depth brief of the Thomas Sabo strategy, culture and plans for the future, Hunter and Chase commenced the search for a suitable senior executive to drive the company forward. Through an extensive networking, filtering and interviewing programme, Hunter & Chase were able to present a shortlist of more than 12 candidates who had the potential to add value to Thomas Sabo UK. For the full case study please click here.
Following the successful hire Alessandra Bernardinelli, of Thomas Sabo said, 'I chose Hunter & Chase because they showed the greatest understanding of the market and demonstrated a professional approach which was better than the other search firms I contacted.' Full testimony and feedback available via the Hunter & Chase website, please click here.
Hunter & Chase
Hunter & Chase is a professional search, headhunting and advisory firm, supporting organisations all over the world with middle management to senior level recruitment - as well as with hard to fill positions – across several sectors and industries, each with its own practice. For more information about Hunter & Chase and ways to get in touch please visit http://www.hunterandchase.com. Alterntively call +44 20 7692 1881.
Thomas Sabo
Thomas Sabo is an innovative, international premium company that creates, manufactures and retails iconic jewellery, watches and accessories globally. For more information please visit http://www.thomassabo.com