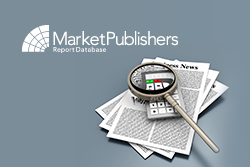 London, UK (PRWEB) January 10, 2013
The smart grid-storage supercapacitors and batteries market has witnessed stable growth over the recent years and is poised for future upturn. Manufacturers of batteries and supercapacitors increasingly enjoy buying interest from the smart grid sector, thus getting exciting opportunities for the upcoming years. In 2015, the smart grid storage supercapacitors market is likely to amount to almost USD 3.9 billion. At present, the U.S. is the world market leader in terms of research activities and production.
Axion, EnerSys, Ultralife Batteries, Altair Nanotechnologies, Hitachi Maxell, Nexeon, Sanyo/Panasonic, GeoBattery, Fiamm Sonik, General Electric, ZBB Energy, Cellstrom GmbH, ReVolt, EPCOS, Siemens and Nesscap are amid the companies playing on the smart grid storage supercapacitors and batteries market.
New market research report "Batteries and Supercapacitors for the Smart Grid -2013" created by NanoMarkets has been recently published by Market Publishers Ltd.
Report Details:
Title: Batteries and Supercapacitors for the Smart Grid -2013
Published: December, 2012
Pages: 152
Price: US$ 2,795.00
http://marketpublishers.com/report/energy/smart_grid/batteries-n-supercapacitors-4-smart-grid-2013.html
The report offers a comprehensive guide to the supercapacitors and chemical batteries market with a special focus on the products' emerging applications in the Smart Grid. It describes historic development, current landscape and future opportunities of the market. The study uncovers relevant information on the market shape, size and structure, presents market assessment on the basis of technology type, product application and geography and also covers the materials and technology for grid storage. The research delves into the competitive environment, points out top players in each market segment and characterizes leaders' performance and business strategies. The report provides deep insight into the currently available and emerging products and technologies; characterizes major applications of grid-storage batteries and supercapacitors. Besides, the report discloses future prospects for the supercapacitors and batteries market in the upcoming years; indicates main factors driving the market growth and outlines the most perspective market sectors.
Reasons to Buy:

The report provides essential data on the grid-storage supercapacitors and batteries market, thus helping to keep up-to-date with the technology and product development trends and understand latest market trends.
In-depth market analysis found in the study allows to plan effective business and investment strategies.
Detailed assessment of market leaders' performance and strategies helps to evaluate the competitive pressure and choose perspective partners/suppliers and assists in taking right business decisions.
Future forecast allows to trace, how the smart grid supercapacitors and batteries market is set to develop in the years ahead.
More new market research reports by the publisher can be found at NanoMarkets page.