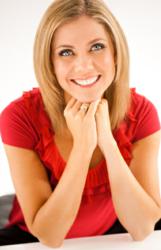 Opt-in offers are a great solution for your database growth management plan. Provided that you have a strong CTA, convincing headlines and a practical giveaway, you'll have no problems growing your subscribers' list.
Sydney, Australia (PRWEB) January 11, 2013
A new year has come and with it came new challenges for business owners. In the latest Word of the Week release Fiona Lewis, owner and CEO at Super Savvy Business Australia identifies a core issue business owners are faced with from the very birth of their companies: growing a solid database. It is a problem people tend to shrink away from: creating a database growth management strategy that is solid and works flawlessly.
Ms Lewis begins the video release talking about opt-in offers - something business owners must give people in exchange for their details. 'It is absurd to think that you are going to ask for something and people are going to give it to you, especially when we are talking about asking their private details such as contact details or e-mail addresses', says Ms Lewis. 'So in order to receive their details, you will have to give them something in return', she continues.
But having an opt-in offer is not enough; a successful online business should have an offer that converts, one that brings results and achieves its role of helping a business to grow their database (something Ms Lewis refers to as ' creating a high converting opt-in offer').
Business owners - especially those who are new in the online field - tend to settle for a 'Click Here!' button and a plain table for people to put their information in. But one of the first and most important steps to take when planning to grow a database is, in Ms Lewis' opinion, identifying a problem that the target audience has.
'There are certain things that are more valued or have a higher perceived value than others as far as having a strong call to action', says Ms Lewis in the Word of the Week video. She also advises entrepreneurs on the relevance of knowing their prospects' problems and offering a solution to them. As she says, it is highly important to 'really think about what sorts of problem your website visitors are wanting to have solved and then create a free giveaway around that; something that is actually going to solve that problem for them.'
Going on in the video release, Fiona Lewis takes the most important parts of an opt-in offer and dissects them, offering the audience some proven formulas that convince and convert. Among the things she touches upon are topics such as writing convincing headlines, having clear CTAs (or Calls to Action), choosing the best gift to offer and a giveaway, and creating different opt-in offers for each type of target audience.
Ms Lewis offers three headline examples that people can use in their calls to action and she even suggests some of the giveaways that are perceived by people as having a high value. Among these count e-books, presentations, live webinars, pre-recorded videos, and so on.
Ms Lewis acknowledges that there might be people who do not fancy creating such an ellaborate plan for their database growth. She therefore suggests that, 'You can, of course, collect name and e-mail addresses through having a call to action just even at the bottom of your blog for instance'. She also warns that this solution will not bring the same results. 'If you don't sweat, you cannot expect to get results', she says, 'so think about putting a bit of effort into this and you will see that results will not cease to appear'.
Finally, Ms Lewis brings to front the idea of split testing. 'Split testing', she says, 'is something that we talk about in the Savvy Mastermind program where we look at having different versions of your website and your landing pages and testing to see which ones are going to get you the highest conversions.'
On the Super Savvy Business blog those interested can find out more formulas for writing efficient headlines for their opt-in offers, as well as detailed information about the first 2013 Word of the Week.