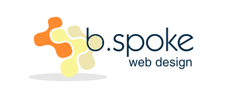 There's no hard sell, simply a desire for mutual benefit in business at a cost which works for both parties.
Brackley, Northamptonshire (PRWEB UK) 14 January 2013
Based in Brackley in Northamptonshire, Callidus Technology Limited has released a range of new web based technology services aimed at small business.
John Millward, Managing Director at Callidus Technology is quoted as saying;
"Many small businesses simply don't trust big business and are not willing to buy off the shelf packages where they have no control over the offering, yet still want the reliability and accountability which big business can offer. This is where we are different. We do have a range of packages, but its more about the service we offer – it's entirely bespoke to the individual business. We listen to the needs of small business rather than dictate them and offer pragmatic solutions using those packages. There's no hard sell, simply a desire for mutual benefit in business at a cost which works for both parties."
The packages being offered under Callidus Technology's small business service are;
1. Bepoke Web Design (bspokewebdesign.co.uk)
Low cost of entry, high quality website design, aimed at the small business or work from home business owner. Every single project is considered in its own right and the solution is developed to fit the requirements. These are not templates, sliced and diced. It's very important to stand out from the crowd and this is where bSpoke UK Web Design comes into its own.
2. Bespoke SEO Services (bspokeseo.co.uk)
For any new website there comes a time where it has to start working for the business, generating leads and revenue. Here's where Callidus Technology's new bSpoke SEO Services come in. The algorithms which determine where your site shows up in search engine results are extremely complicated and take into account a wide range of factors. bSpoke UK SEO services offer a range of packages to help influence these algorithms to ensure the maximum exposure.
3. Bespoke Web Hosting (bspokewebhost.co.uk)
Callidus Technology's UK Web Hosting offers a range of Linux and Windows hosting packages as well as dedicated server and VPS hosting. Folowing the theme of bespoke services, Callidus Technology are more than happy to build a package to the specific requirements of a website or project.
4. http://www.filemanagers.org
File managers is a new concept. Most people have heard all about web based file hosting solutions, like Skydrive, Box, Dropbox etc. The difference with the File Managers service which makes it stand out from the crowd is that its a self-hosted, web based file management application. Meaning that it is deployed on a clients own domain or server, allowing them full access to control settings - even down to restricting the ip addresses which are allowed to access the service.