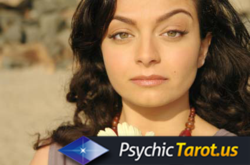 End the uncertainty, get insight and advice into your relationships...
Sedona, AZ (PRWEB) January 12, 2013
In an ongoing effort to provide the best value for new age service providers and aficionados alike, the online http://www.PsychicTarot.us metaphysical services marketplace has launched the availability of a market dedicated to romance predictions. Psychically sensitive readers can list their services to the community, and begin providing high value readings, dating advice or other value laden services immediately.
Visitors looking to see what romantically is in store for them can now visit the website and browse professional psychics offers to get love advice and guidance on romance and relationships.
"Valentine's day is around the corner. Do you want to know what surprises cupid has in store for you? I would, that's why we felt a dedicated market for the users to buy and sell metaphysical romance services was a great fit," stated Katia Shayk, site representative.
This new dedicated services section fits well with other available resources of the online community, which include:

Personalized horoscope readings
Metaphysical advice
Astrology
Wiccan Enchantments
"Some would like reassurance, others would like an end to the uncertainty or for a little hope in knowing they won't be alone for much longer. Our new service will connect talented readers and professionals with people who are searching for advice about their relationships or the future of their love life," added Katia Shayk.
According to the site, offer providers of such services are often a special type of medium, known as empaths, because of their strong empathetic connection to feelings and emotions. While always popular, the number of people seeking relationship advice spikes near the Valentine's Day holiday.
"While some are naturally skeptical, a psychic's predictions can often be eerily true and enlightening," added Ms. Shayk. A recent NY Times story detailed just one such incident that alludes to special insight modern science cannot explain.
"Skeptics are encouraged to check it out, they will still have fun, and we are confident they can be converted," added Ms. Shayk. Still many people are believers who can take advantage of this inexpensive service. High profile celebrity's Katy Perry and Rhianna have been known to consult with celeb psychic Nancy Stevens to determine the proper course for their romantic lives, according to British Now Magazine.
Visitors to the PsychicTarot.us website can browse the available providers, send messages, and work with the reader of their preference. Skeptics and believers alike are encouraged to join the community, and above all else, have fun.
About PsychicTarot.us
A new age marketplace that offers the talented an opportunity to list their services to the public and gives buyers a secure and safe online opportunity to buy from them.
Romantic prediction providers who wish to list their services for sale in the new love section can visit the website to join now.
To browse the available online psychic prediction services available, click here: http://www.psychictarot.us/categories/love