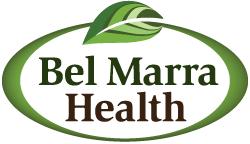 If your poor eating habits have led to obesity and you are a male, your testosterone levels can plummet and you will have a much higher risk for developing erectile dysfunction and impotency
New York, NY;Washington, DC;Los Angeles-Long Beach, CA;Chicago, IL;Houston, TX (PRWEB) January 11, 2013
Bel Marra Health, who offers high-quality, specially formulated vitamins and nutritional supplements, is reporting on recent research that outlines how bad eating habits cause unnecessary strain in married couples.
As Bel Marra Health reports in its article (http://www.belmarrahealth.com/weight-management/could-your-eating-habits-ruin-your-marriage/), communication, empathy, honesty and affection are all important for a happy marriage, but research is showing that it's eating habits that can really cause problems.
As the Bel Marra Health article reads, many people have a tendency to 'let themselves go,' when they get married. The security of a marriage often results in poorer eating habits, because staying fit isn't as much of a priority and this ultimately results in weight gain. In fact, one study found that the average married women in the United States will gain between 37 lbs. and 54 lbs., in the first 10 years of her marriage.
A recent report published in PubMed says unhealthy eating habits can result in a poor quality of life and in most cases, a compromised marriage.
Unhealthy eating habits can cause levels of the stress hormone — cortisol to spike. This is problematic because you are simply not at your best when you are experiencing stress. Most processed food will also cause your blood sugar levels to fluctuate, and blood sugar fluctuations can cause mood swings, fatigue, agitation, exhaustion and an inability to focus– none of which are congruent with a healthy relationship. Finally, the inevitable weight gain caused by poor eating habits, often results in a loss of confidence and self-esteem both inside and outside of the bedroom.
Spokesperson for Bel Marra Health Dr. Victor Marchione says, "If your poor eating habits have led to obesity and you are a male, your testosterone levels can plummet and you will have a much higher risk for developing erectile dysfunction and impotency"
(SOURCE: "PubMed" The impact assessment of weight loss on an aggressive behavior and satisfaction with the connubial or cohabitation relationship in patients, Dec, 2012)
Bel Marra Health is the maker of "Heart Rescue" a high-quality nutritional supplement designed for liver health in formulations designed to address this specific health concern. All ingredients are backed with scientific evidence. Every product is tested for safety, quality, and purity at every stage of the manufacturing process. Furthermore, Bel Marra Health products are produced only in Health Canada approved facilities, going that extra mile to ensure our health conscious customers are getting top quality products. For more information on Bel Marra Health visit http://www.belmarrahealth.com or call 1-866-531-0466.