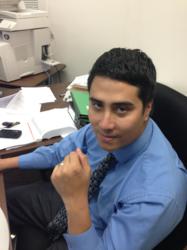 San Diego, CA (PRWEB) January 15, 2013
San Diego employment attorney Paul D. Jackson is pleased to announced that his son, Jeff Jackson, has just obtained his Juris Doctor degree cum laude from the California Western School of Law. For the past 10 years, Jeff has worked in the office as a paralegal and now plans to return to the firm in June as an attorney.
Jeff, a San Diego native, made the Dean's List every semester and received honors for the school's highest score for "advanced legal research." He specializes in employment law and, for the past six years, has been a Certified Paralegal by the National Association of Legal Assistants. Additionally, he is a member of the California Employment Lawyers Association and regularly attends educational seminars for employment lawyers. He provides valuable assistance to the firm regarding wage and hour, discrimination and wrongful termination cases, on both individual and class action suits.
About The Law Offices of Paul D. Jackson
Since 1974, the Law Offices of Paul D. Jackson has dedicated its practice exclusively to representing employees in litigation and other plaintiff actions involving employment law. They offer legal advice to employees, represent employees in negotiations with their employers, negotiate severance packages and represent clients before government agencies as well as in both state and federal courts. They handle both individual cases and class actions.
The firm works in a wide area of employment-related practice areas, including:

Employment Laws and Litigation
Wrongful Termination
Wrongful Constructive Termination
Discrimination
Harassment
Accommodation
Wage and Hour Issues
Working Condition Claims
To find out more about the firm, visit their website at http://www.jacksonlaw.biz/ or call 858-866-9695.