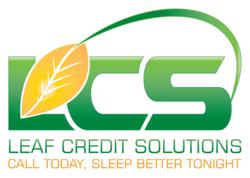 We'll help you get approved to buy products and services you were previously denied credit to obtain.
Mount Laurel, NJ (PRWEB) January 10, 2013
According to statistics released by the United States Public Interest Research Group (PRIG), 79 percent of credit reports contain some type of error and 25 percent of all credit reports contain errors serious enough to result in the denial of credit, but thanks to a local credit repair agency, finding and correcting errors is now easier than ever before.
"Twenty-nine percent of consumers have variances of 50 points or more in their credit scores as reported by each of the three major credit bureaus," said Aazim Sharp, CEO of Leaf Credit Solutions, a national credit restoration company based in Mount Laurel New Jersey. "We want to play a role in changing that."
Sharp explained that Leaf Credit Solutions helps individuals who are in need of credit repair.
"We help them qualify for products and services that they may have been previously denied for due to poor credit," Sharp said, before adding, "We also help individuals with mediocre credit increase their scores so that they qualify for lower interest rates."
The company CEO pointed out that Leaf Credit Solutions specializes in disputing each and every negative item on an individual's credit report which is in error, inaccurate, misleading, or unverifiable.
"Using advanced dispute methods which are completely unknown to more than 95 percent of credit restoration companies, we will fight for your good name and reputation," Sharp stressed. "Our average client receives an 80 to 150 point credit score increase within the first two to three months after we've disputed their accounts.
What makes Leaf Credit Solutions different from everything else on the market, according to Sharp, is that most credit restoration companies tackle only about 35 percent of what their clients require to fix bad credit score.
"At Leaf Credit Solutions, we work on 100 percent of the factors that influence your credit rating," Sharp noted. "Even with the additional work we do, we achieve faster results than our competitors."
In addition, Sharp said, his company's staff are credit law and debt negotiation experts.
"We'll help you get approved to buy products and services you were previously denied credit to obtain," said Sharp. "By qualifying you for lower interest rates, you'll save money on every big ticket item you'll ever need, whether it's a car, a home, investment property, a loan to start a business, or whatever else you're dreaming of."
As to why anyone should try Leaf Credit Solutions' services, Sharp said, "We work with clients to help them establish new credit. Having open revolving credit is crucial to improving a credit score. Typically, most of our clients have little to no open revolving credit, which is a key component to increasing credit scores as well as establishing new credit history. This is a major part of our service and an area that most credit repair companies fail in."
For more information, please visit: http://www.leafcreditsolutions.com/
About Leaf Credit Solutions
We believe that people slip into bad credit situations for a variety of different reasons and that everyone deserves a second chance.
Leaf Credit Solutions is proud to say that we have helped hundreds of people move from apparently hopeless situations to a brighter future with a healthy Credit Score. Credit Repair helps people in many ways, from saving the cost of excessive interest charges to alleviating the stress that financial worries inevitably cause and even helping to keep families together. Search for Leaf Credit Solutions in Google: http://goo.gl/Tshon
Contact Details:
Leaf Credit Solutions
309 Fellowship Road, Suite 200
Mount Laurel, New Jersey 08054
Tel: 1-800-818-6358
Fax: 866-630-6340
###