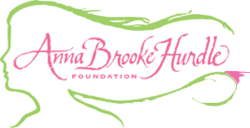 (PRWEB) January 11, 2013
Anna Hurdle always held a special place in her heart for all creatures big and small. Before her untimely death at the precious and innocent age of 11 she had already made a large impact on many of those around her. The Anna Brook Hurdle Foundation is dedicated to continuing her legacy of care and compassion by giving children less fortunate than most the chance to live healthy and fulfilling lives.
With an improved web location, the foundation is now capable of reaching more people with their message of hope and humanitarian service. Partnering with several other similar organizations, the foundation is currently focusing their efforts on providing support to children in Mbabane, Swaziland, Africa. Many of these children suffer from extreme poverty and on a daily basis are encountered with life threatening issues. The Swaziland children are exactly the kind of individuals Anna wished she could help everyday by welcoming them into the safe haven of her own home.
The website provides ample information over the foundations mission. Its main goal - to tell Anna's story and encourage the same kind of compassion in others that was so clearly seen in everything Anna did during her lifetime. Visitors can find additional information about local events and meetings. Most importantly it gives people the chance to donate to the Anna Brook Hurdle Foundation, directly through the website via PayPal. There is also additional information on the Anna Brook Memorial Scholarship, which looks to honor deserving young women and the Animal Welfare Project, assisting local animal shelters.The Anna Brook Hurdle Foundation is also currently seeking partners who wish to have more active participation in their humanitarian mission.
To learn more about Anna's story and the work being done to keep her spirit of compassion alive or to give a donation visit the website or contact Geoff Hurdle at, 615-815-9364.