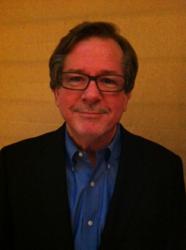 I am pleased to be on the Customer & Vendor Due Diligence panel. In addition to examining risk, the panel will explore uncovering new growth opportunities that exist within the target company's customer base .
Indianapolis, Ind. (PRWEB) January 14, 2013
The Alliance of M&A Advisors and the CFO Alliance have invited Aldy Keene, President & CEO, the Loyalty Research Center, to speak at their upcoming conference, The Middle Market: Our World of Opportunity in 2013. The conference will be held January 14-17 at the Hilton Miami Downtown. Keene will participate on the M&A Technique: Customer and Vendor Due Diligence panel scheduled on the afternoon of Wednesday January 16th.
About the Loyalty Research Center:
Since 1997, the Loyalty Research Center has focused on customer and employee loyalty and satisfaction across industries and sectors.
In the M&A space, the Loyalty Research Center provides middle market M&A professionals with often overlooked yet critical information about the health of a target company based on the company's most important asset - its customers.